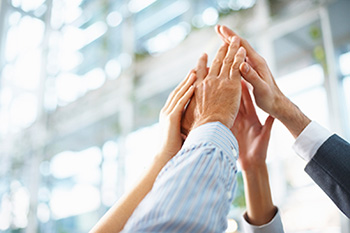 We follow the 'People Pillar' fundamental at our organization. Since the technical front is of foremost importance to us, we take care to hand-pick our team members from the richest technological backgrounds. All of our IT staff members are certified professionals, having in-depth knowledge and experience about hosting and domain registration requirements and possible problems. RHCE, CCNA and VCP are some of the renowned technical certifications that we have to flaunt.
We house both hardware and software professionals, having a keen capability to handle even the toughest of technical mishaps in the right manner. Technical training is a mandatory routine with us. We prefer to keep our team members completely updated with whatever new is intruding the IT industry. The training sessions stay based on the upgradations and advances that software technology make. When a formal practical training is not under our scope, we provide ample knowledge base for our team members to educate themselves with.
Web hosting and Domain Registration are areas that we specialize at, without any debate. We love doing it and we make sure that we give our ultimate best at it. Customer satisfaction has always been our primary vision and it is through a skilled and technically literate team, that we can achieve this end.