Introduction
Getting into a domain and hosting reseller can be the best way to earn recurring income for your start up business.
Owning a hosting business allows you to set up, manage, and operate the back end of websites, corporate emails, and domain management for your company and others as well.
This article will help you to understand the process to set up a reseller business on your own.
1. Understand the market and business opportunities
Starting a new business or dimension takes lots of research and market analysis to understand the complete scope of work and build an effective strategy
Hence it is very important for every reseller to get familiar with web hosting, email management, and domain services. First, try to start will local market and then slowly you can expand your business to other locations or states.
2. Choose your main offering
Nowadays every web designer and developer finds the reseller program very helpful as it allows full control of the client's web presence and management.
Hence start selling website along with domain and hosting. As all these services go parallelly with each other, so it will be easy to attract customer to purchase all the services at one go.
Also add other services like SEO and social media marketing where you can up sell other products like SSL, business emails etc. will help you to generate more revenue from a single customer on a recurring basis.
3. Pick the right hosting company
Choosing a reliable hosting provider is the most important part of the complete process. Go through the reviews and track record of several different web hosting companies, check their service delivery, support, plans, and pricing.
If it's a start up then you should also consider the pricing provided by the hosting provider should be very competitive pricing with high discounts. This will allow you to go for bulk packages and resell individual product at a good rate.
Check their services for a trial period just to make sure their support and knowledge of the technical team.
4. Set exclusive pricing for customer
Setting effective pricing is the most tricky part. As there are thousands of web hosting companies in the market with lower pricing and better plans.
You need to understand the actual requirement of the customers and the pricing structure of the competitors to come up with attractive pricing.
The best-proven method is to include more and more services as freebies in your hosting package at the initial stage, which are otherwise offered at extra cost even by the top web hosting service providers.
5. Improve your online presence
Search for the reseller hosting service provider who gives you access to manage your customer's hosting account's control panel so that you can put the logo of your company there for promotion and branding.
Also, some reseller hosting company provides API of their system to integrate with your current website. Consider doing SEO for your website and manage social media pages on Facebook, Twitter, Linkedin, etc. to target the specific audience and get converted on your website.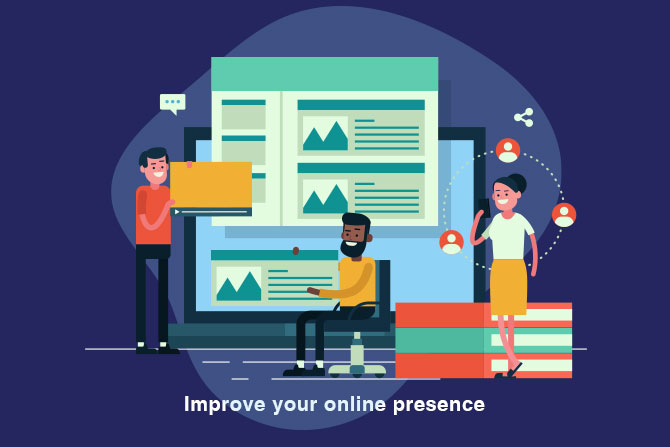 So these are the basic tips to start your own hosting business with a reseller program. Hosting business is been considered to be a money maker but it is not that easy to get success.
You need to make the right decisions, develop the right strategies with the right tactics you can achieve this milestone.