As the August sets in and we enter into the second quarter of 2015, here are some crucial questions to you?
Do you have a robust business plan? Are you planning to go Online with your new business product or service? Are you launching a Website? Have you purchased a web host to launch your new site?
Here are some quick razor-sharp 10 Points to recall on your fingertips when choosing a Web Host for your new Website
Host IT Smart provides you with their know-how on offering you the best of inputs for brainstorming in helping you choose your website development and hosting solutions.
It's not always about price. It is about Hosting for great quality, super functionality and optimized potential to meet what you want your business to do!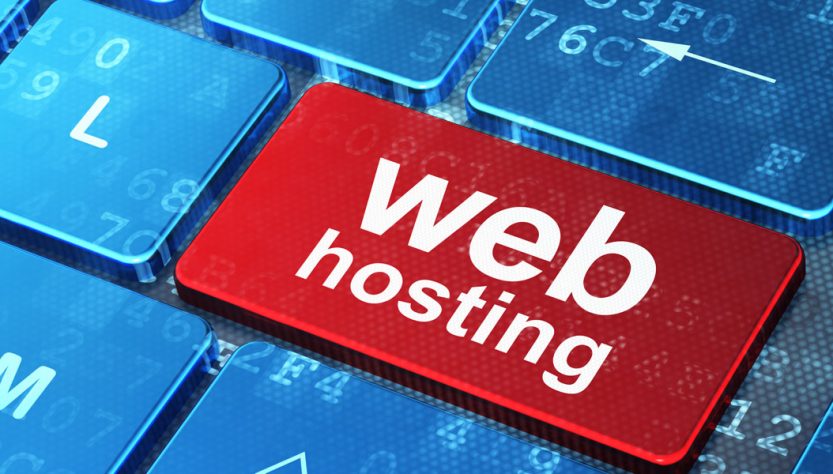 What suits you? Pay for the host that is tailored for your product online.
Before choosing a web hosting plan, you need to know on what platform are you going to develop your website. If it is already developed then which platform is best suited for it. For example, if your website is developed on ASP language, you would need to go with a Windows Hosting plan and choose the Web Host specializing in Windows Hosting. In the same way, if your website is developed on PHP language, you can prefer a Linux Hosting plan which would be the best platform for PHP.
---
Related Blog: Difference Between Linux and Windows Hosting
---
Your differences make the USP of your product or services you offer in the business. Different Web hosts specialize in different services and tailor their products to meet the needs of customers. You need quickly jot down what exactly you need the web host to do for you. If you are just starting for your hobby, visualize how you would want it to tune your passion into a startup and how to scale up the startup to into a large scale business.
If your website runs on a JAVA platform, you may need to search for providers who specialize in Apache Tomcat or TomEE hosting. In the same way, there are different technologies for which different CMS may be used like, Magento for creating an eCommerce website, WordPress for creating Template based websites, Joomla for creating Social media websites.
What is Costing? Pricing differs with plans but you decide what you are going to pay for.
Price is always the first factor that you look for while you choose a web host. But before anyone pays for it one must decide what exactly one is paying for. Jumping on to the cheapest offer is definitely not worth an idea. Are you paying for the features that you require the most?
The easiest way is to select a few web hosts, jot down their various offerings in terms of features and then tick marking the ones you really need for the website. Smart business people are the ones who will not go for Web hosts when a blog can do the work for them. If your product and service have something more to offer, then decide what kind of web host is for you! What are you proud of? The best is to take a closer look at the features offered!
What plan do you require? You choose your favorite meal plan! You can go for a full meal or just taste by one bite.
Make sure you know what web host plan that best suits you. There are Monthly/Quarterly/Annual Payment Plans to choose from. At times when you are having a start-up and you would like to try out a new web host each month, a monthly plan works out the best. Even for an event like marriage or party or conference which is a work of one month, you can do for a monthly or a quarterly plan that works best and pays back in great dividends.
Capabilities: How far is the web host going to work for you and how well it is going to take care of your needs?
A usual Web Hosting Company provides you with:
24/7 – Round the Clock Service Support
Secure FTP Access
The number of email accounts
Hosting Control Panel
Online traffic statistics
Fine, robust database management system
Considering these basic services, your web host will provide you with email solutions and multiple other storage facilities. Does your Host provide a step further than this? Ask for more always!
Multiple Domain Hosting and Subdomains: What are you buying?
If you have multiple websites to host, make sure your web host supports multiple domains. Is the amount that they are charging worth the number of domains and services? Are they going to charge more for multiple domain usages? Is there an asterisk mark on the pricing tag? Ask for it.
Server Speed and Security: Does speed or loading matters to you?
The Web host should be reliable and fast. How can one ensure this? Look for a minimum uptime SLA with 99%. A good Web host will provide an uptime SLA that is 99.5% higher. Ask the Web Host for a tool with which you can check the TTL and latency from your current location to the server which will give an idea of how far is your server from your region.
Storage Space, Server Memory Capacity, Data Transfer and Bandwidth: Will your website have photos and videos? Take a look at Data Transfer and speed
Formula you decide on monthly website data transfer: Visitors x Average page size x Pageviews x 30 days = your monthly website data transfer
Never go for a cheapest hosting package. Data transfer is also referred to as "traffic" or "bandwidth". It is the number of bytes transferred from your site to visitors when they browse your site. You got to ensure fast page loads. You also need to confirm with the Web Host about the storage capacity: Memory and the number of client accounts hosted on that server to make sure your account is not on an overloaded server.
Ask Additional Questions: Know more than is written in your Web Host Plan document!
Ask for additional domains hosting, support, backup frequency. Ask the company if they charge any extra for that? Ask if they provide with full functionality in extra small budget.
Disk Space: It is your product story or service history. Buy the one that allows you to reach out better and faster
Twisting language to lure customers is a passé. There is nothing like unlimited space plans for web hosting. New site requires a Disk Space of something less than 20 MB. For some number of pages like 100 – 500 you don't need 100 GB space. You can do with something like 20 MB.
Technical Support: You may want a support 24/7 when your business scales up and traffic increases. Ask for it.
Technical Support functions 24 Hours a day, 7 Days a week and all-round the year. Test your web host by emailing/ticketing or initiating chat support on a random time like the mid-night and see if they respond to you. This is where you will know what quality is.
All IT Experts at Host IT Smart has one last piece of advice to offer when choosing a web host:
"Your product or service decides what kind of web host you require. Express more on what your business is about with your Web Hosting Company and let your product or service decide!"