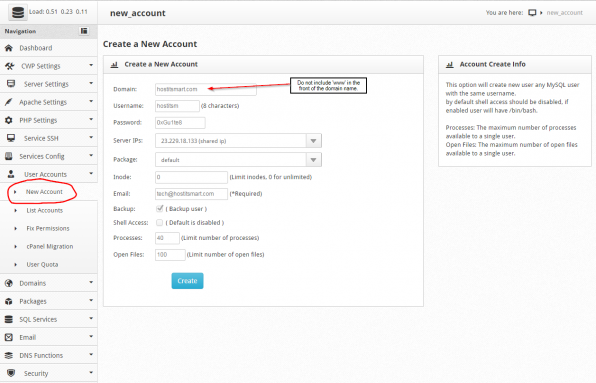 In this article, we will be explaining you about setting up the new user account along with the domain name in Centos Web Pane
Navigate to User Accounts –> New Account and fill out the information (kindly do not enter 'www' in front of the domain name). Click create and your new user account and domain will be created.
---
Related Blog: Creating Database in Centos Web Panel
---
Note Goto Packages –> Add a Package to create a different package as per your needs.