There are numerous options available in the market when it comes to finding web hosting services. From the web and shared hosting to dedicated hosting and Co-located hosting — each offers a distinguished set of features to assist you in setting up your business online.
If you are a gaming company, SaaS provider, or company that has outgrown its shared hosting, you might need an easy-to-use, affordable, and highly secure hosting plan. And what's better than a VPS server.
The Virtual Private Server (VPS) operates as a dedicated server in a shared server environment. Meaning you can install applications and make changes in the environment without communicating with the hosting provider, just like you would in Dedicated Hosting.
However, many businesses are not keenly aware of the term VPS. Through this article, we will explain to you what is VPS used for, why you need it, and all such popular questions regarding this topic.
VPS Hosting: A Virtual Server to Effectively Manage Your Things
★ What is VPS Hosting?
For the tech-savvy –
A Virtual Private Server (VPS) is an isolated, virtual environment installed on a physical device, owned and operated by a cloud or hosting provider. This server leverages virtualization technology to separate a single physical machine into multiple private server environments, providing you with a dedicated resource.
In Simple Terms –
VPS is a hosting service that uses virtualization technology to segregate a single server into multiple servers. Although servers are divided, it's entirely dedicated to your business. This means you get your separate CPU, RAM, and storage space.
---
Also Read: VPS Hosting VS. Dedicated Hosting – 6 Key Factors To Consider.
---
Why Do You Need VPS?
Are you growing your website? Do you need more traffic and resource scalability? Then VPS hosting is for you! This virtual server is perfect because it sits at the midpoint between shared and dedicated hosting.
VPS hosting offers you a defined number of resources compared to a shared one. On top of that, you get the benefits of dedicated server hosting at an affordable rate, with root access, your Operating System (OS), and server applications.
What Can You Do With A VPS Server?
➢ Hosting A Website
The most prominent attribute of VPS is hosting a website. It is a form of multi-tenant cloud hosting that gives you complete control over hosting your website. All you need to do is integrate the VPS with your operating system (OS) and web server applications.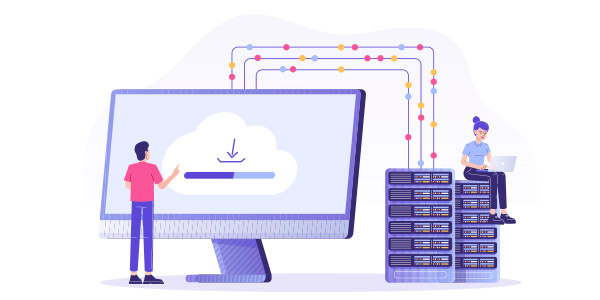 The best part of VPS is that it allows you to install various programs and website management tools. You can integrate PHP, ROR (Ruby on Rails), Flask, Django, and many other web frameworks, thereby enhancing the support for other system softwares like Butter, Wagtail, and Redmine.
---
Also Read: 5 Things Small Business Should Know About Web Hosting
---
➢ Self-hosting Apps
As the name suggests, self-hosting apps refer to installing, running, and maintaining the hardware and managing the software applications locally. On a VPS, you get to control all of these! However, you need to have hands-on experience and skills to perform self-hosting.
Dropbox, HubSpot, Zoom, and Slack are a few other softwares sold as SaaS-based applications. Although, there are multiple self-hosted alternatives that are equally powerful and sometimes even outperform SaaS. You can easily find them and other enterprise-level ERP softwares through Google search.
Furthermore, self-hosting can save a lot of cost for your business because you manage everything independently. From installation to maintenance, you have complete control of your server, leading to lower monthly costs.
➢ Hosting A Gaming Server
Over the past few years, the gaming sector has witnessed dramatic growth and is tipped to keep growing. According to the statistics, the global gaming industry is expected to make $321 billion by 2026.
You might wonder how the industry has gained so much popularity within a short time. The wave of this era is driven by the boredom and isolation caused by the COVID-19 lockdown.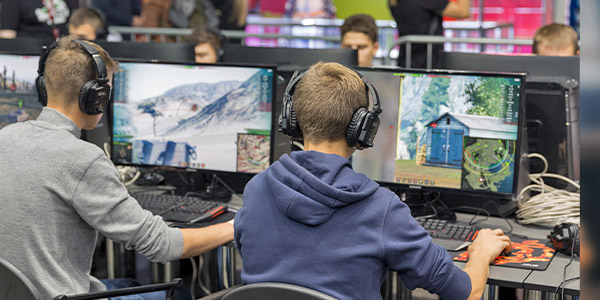 Today, PUBG, Minecraft, Fortnite, COD (Call of Duty), and LOL (League of Legends). However, you might've heard gamers complaining about lag or performance issues while playing these games.
One of the many advantages of a VPS Server is that it allows you to host a private gaming server. With a powerful VPS, you can easily play graphically demanding PC games with your friends, and that too, in a high-end performance environment, just like any other dedicated server would offer you.
➢ More File Storage
The evolution of data storage has changed over the years. It was once limited to large rooms with wide cabinets and storage racks, but today, everything is stored online on the cloud. By pressing ctrl+C and ctrl+V, you can copy files & documents and paste them anywhere you want.
Cloud storage has numerous benefits like easy accessibility and reliability, but a major drawback is minimal storage capacity. As soon as you start uploading files and folders, the storage also fills up fast, and getting a secondary storage space in the cloud is very expensive.
You can consider using a VPS server if you want a secure and handy backup of your files and folders. It is also quite inexpensive compared to cloud storage.
*Important Tip – Many hosting providers don't permit VPS merely for file storage. It is advised to exhaustively read the terms and conditions of the hosting services before finalizing.
---
Also Read: How To Migrate A Website From One Server To Another
---
➢ Stores External Backup
Creating backups is extremely crucial. In case of human errors, hardware failures, virus attacks, power failures, hacking, and natural disasters, these backups act as a secured archive that can help save time and money.
Many use pen drives, hard drives, and the cloud to store data, but utilizing VPS as an online repository for backups will consume less space and build a secure shield for you to access your files from any server in the world.
Moreover, you can also use VPS to create a backup of your website.If things go south, you can restore the old backup and make your site look the same as it was before.
---
Also Read: Best Practices To Secure Your Website
---
➢ Hosts Email Server
Email is one of the most conventional yet popular ways of communicating with people. Many companies burn a hole in their pocket by hosting this powerful electronic channel to create a seamless interaction with people in the company.
But not anymore! With VPS, you can eliminate these costs.
Ask How?
VPS allows your company to set up and host their email server. It promotes your brand, and at the same time, it is extremely secure and private.
The biggest benefit of using your email server is that you can work according to your terms and conditions, which you don't get in the email services of Yahoo or Gmail. Plus, it also evades downtime. That means hackers won't be able to sabotage your systems until the server is in your control.
---
Also Read: Why Are My Emails Going To Spam? 10 Ways To Prevent It
---
➢ ERP Management
ERP (Enterprise Resources Planning) is a key factor for any business. It ties together multiple business processes and gives comprehensive information to increase productivity and minimize errors. Overall, ERP equates to improved efficiency and effectiveness.
But you know what's even better? Hosting it on a VPS server. It ensures smooth performance, flexibility and increases scalability. ERP tools are better accessible and affordable when self-hosted on your VPS. Complete system backups, combined with effective tools like Dolibarr, Odoo, ERPNext, and Zdoo, provide speed, dependability, and seamless business management.
➢ Forex Trading
To give you an overview, forex trading, which stands for Foreign Exchange Market, is a decentralized market wherein banks, financial institutions, and other people exchange international currencies and cryptocurrencies.
Now, you might be wondering what forex has to do with VPS and whether VPS is the right choice for forex. Forex VPS has its Operating System (OS), guaranteed hardware resources, and a dedicated IP to trade in currency markets. So, yes, the VPS server can be used for forex trading.
Moreover, you can work from anywhere if you are hosting forex on VPS. You just need to have a workstation. You can do currency exchange, and stay in touch with other parties on to go! VPS offers solid security to protect you from potential dangers. It has minimal slippage because the framework can execute the trades right away as opposed to the capacity of device's capacity.
➢ VPN Installation
VPN, also known as a Virtual Private Network, creates a protective network connection when you use a public network, such as WiFi. Simply put, in times of cyber vulnerabilities, it builds a secure shield to protect your details like passwords, payment information, and the company's confidential data.
VPN technology has always been popular because of its secure private connection between a user's device and the internet. However, there are certain limitations to it. For instance, not all devices are automatically protected. You have to use VPN software to protect your PC or smartphone. Moreover, viruses, malware, and speed will always be VPN issues.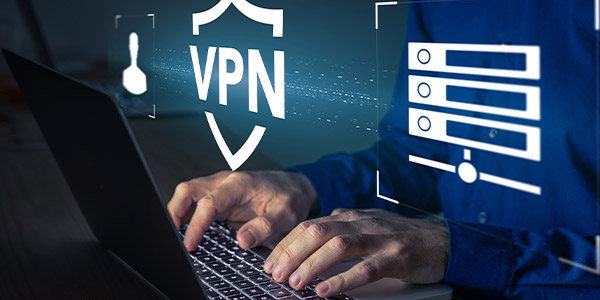 But installing a VPN on VPS can be a game changer. Wondering how? Well, when VPN is installed on VPS, it makes browsing sessions much more secure. So, you can rest assured and check all your account and financial data, even from a cafe or airport WiFi. A trustworthy VPN is a flexible and customizable solution as it secures your hosted websites with an additional VPN layer.
Overall, VPN on a VPS is a practical and secure way to safeguard your privacy online.
Since we are on the subject of VPN on VPS, let us shed some light on it.
✓ What Is The Difference Between VPN and VPS?
Often, people tend to believe VPN and VPS are the same. However, they are not! The closest similarity between VPN and VPS is each service's acronym and virtualization aspect. Otherwise, they are as different as night and day.
To give you a better understanding, we have created an infographic showcasing the difference between VPN and VPS.
---
Also Read: Difference Between VPS And WordPress Hosting
---
Frequently Asked Questions
1. Can I use VPS on my computer?
Yes, you can! However, you must structure the system and install software that works parallel to your requirements.
2. Does VPS require internet?
Indeed, it does! You are supposed to have a fast and reliable internet connection for VPS to work seamlessly.
3. Is VPS hosting free?
Absolutely! VPS offers free hosting plans and has various wonderful features ensuring a smooth and consistent business flow. Although, VPS is less effective and more vulnerable to cyber attacks when it is free. So, it is advised to go for a paid hosting plan.
4. Is VPS hosting safe?
Certainly! If you are planning to get VPS to host your website, you are making the right choice! This private server is one of the safest hosting solutions because it is dedicated and offered at the price of a shared one.
5. How much does a VPS cost per month?
Numerous pricing plans are offered when it comes to VPS, and each differs from one another. We offer standard and enterprise-level VPS hosting plans. Our VPS pricing starts from just Rs 234/mo. You can check those out and choose the one that fits the requirements of your business.
To Sum Up
This was our take on explaining everything about VPS. Hope this gives you a clear understanding of why VPS is an ideal choice for your business. If you are already searching for VPS hosting services, look no further!
We are a India & US-based company that provides dedicated VPS hosting services at an affordable price. We understand that every business has a different budget, so we offer multiple hosting plans suitable for both SMEs and large corporations. And no, it is not just limited to affordable rates. Our hosting plans are packed with robust features to ensure outstanding hosting performance.
---