Generally, people believe that creating an eCommerce website is all about choosing an attractive layout, listing products, and managing inventory. Technically, eCommerce system requirements are much more than they seem.
There are numerous technical requirements for an eCommerce websitethat you need to consider to provide an exceptional user experience. In fact, 88% of consumers are less likely to return to a site with poor UX.
With the statistical analysis, you must've got an idea of why it is in your best interest to be mindful of these requirements for eCommerce websites.
With that being said, let us walk you through the technical requirements for an online shopping system.
eCommerce Website Requirements – 17 Best Practices to Follow
1. Quick and Secure Web Hosting
➢ Why is it required?
These days, buying a domain name and launching a website online is not enough.Fast, stable, and reliable web hosting is very important to ensure that no malicious software or unauthorized user can access your website until it is hosted on a server.
➢ What Are the Basic Requirements?
Choosing a web hosting package usually depends on your eCommerce hosting requirements. Although, certain components are imperative regardless of the web host you choose.
Your web hosting package and the infrastructure of the hosting providers should be secure and reliable to keep all the hackers, malware attacks, and spam at bay. The web host must have a TLS/SSL certificate, as it will keep your data secure, verify ownership of your website, and prevent unauthorized users from creating a fake copy of your site.
You also need to pay attention to web hosting speed for a swift performance of your website. Speed can make or break opportunities for you, as they directly impact your site. Do take a trial to check the turnaround time of the website or webpage.
Apart from security and speed, other features like FTP access, high bandwidth, great uptime, site backup, and constant customer support would be wonderful, if it is included in the hosting services.
➢ What Are the Benefits?
Security
★ Restricts unauthorized access
★ Detects and removes malicious software
★ Ensures hardware protection
Speed
★ Helps with improving website speed
★ Improves customer experience
★ Higher conversion rates
---
Also Read: How To Host A Website In Simple Steps
---
2. User-friendly Interface
➢ Why is it required?
A user-friendly site is one of the vital aspects of increasing engagement and conversion rates. As per a study by Harmon, 97% of customers said, 'ease of use is their top priority. Users tend to stay for a long time when your site layout is interactive and easy to navigate, leading to more sales.
➢ What Are the Basic Requirements?
To ensure that your site is user-friendly, you not only need to focus on the appeal but also responsiveness, efficiency, and accessibility. For that, you can eliminate the unnecessary components and features from the site to provide easy navigation.
➜ 42% of visitors leave a site because of its poor functionality.
➜ 22% of first-time visitors are captivated by eye-catching colors.
➜ On the other hand, 21% of users leave a website due to Outlandish colors.
Choose a minimal design that is eye-pleasing to give clear visibility of the content & other features. Keep the potential design & content errors at a bare minimum.
➢ What Are the Benefits
★ Better customer engagement and retention
★ Striking appeal among your target audience
★ Brand loyalty
★ Improve user experience
---
Also Read: 7 Best CMS For Building An ECommerce Website
---
3. Mobile-friendly
➢ Why is it required?
Today most people around the globe carry smartphones. They are no more a luxury but a necessity. Be it listening to music, connecting with people, replying to important work emails, or searching online; everything is just one tap away.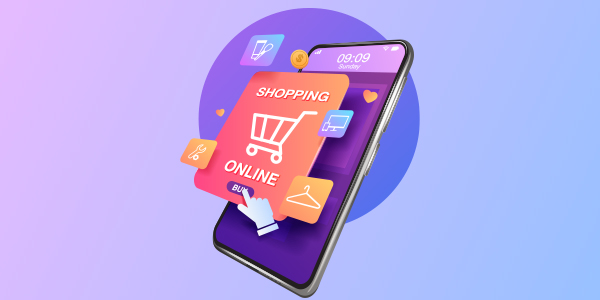 In 2021, 54.4% of website traffic was generated through mobile devices. 61% of users said they are more likely to purchase from mobile-friendly sites. With the ever-growing demand for phones, making your website mobile-friendly is paramount.
A mobile-friendly site gives you more visitors as they can access your website regardless of the device they are using. It also improves search visibility, and lead generation. If you just started an eCommerce website & have a small business, creating a mobile-friendly website will be quite helpful for lead generation for small business websites.
➢ What Are the Basic Requirements?
Firstly you need to choose a mobile responsive theme/template that adjusts to a desktop and a mobile screen. Make sure your image kit and CSS file are as light as possible. This will help in reducing the turnaround in mobile as well as website.
It is advised to change the button size of the CTA and place it where it is easily visible, allowing users to know more about your services and products or sign up for your newsletters. Eliminating pop-ups is also recommended because they might work well with big screens like desktops or tablets, but for smaller screens like mobile, it can disturb the vision of your audience. Hence, it is best to avoid them.
Lastly, test your mobile site at regular intervals. Run URLs through a mobile-friendly tool, and try out different device sizes from your desktop. This is one of the best ways to determine how well your site performs on mobile.
➢ What Are the Benefits?
★ Smooth user experience across all devices
★ Quick turnaround time
★ Improved SEO
★ Growth in Google ranking
4. Short Checkout Process
➢ Why is it required?
18% of people abandon the cart because the checkout process is too long and complicated. A long and complicated checkout process can lead to a bad customer experience, and worst you will lose prospects who might be willing to purchase from your site. So, you must ensure that checkout has fewer and only important steps.
➢ What Are the Basic Requirements?
The best way to shorten your checkout process is by reducing the number of steps. The average checkout process only contains 15 form fields. Including necessary fields like full name, address, mail address, contact information, and billing address is recommended.
You can also include other fields like special instructions and suitable delivery time. Further, try a single page checkout, as it will require minimal navigation and users can fill out all the information in one go. Adding all the information on one page may be lengthy. To manage it, you can add a progress indicator, which will be displayed every time a user fills out the information.
➢ What Are the Benefits?
★ Reduced cart abandonment
★ Better site performance
★ Straightforward and convenient process
★ Increased customer satisfaction
★ Increase in conversion rates
5. Robust Operational System
➢ Why is it required?
Across the online sector, well-executed backend operations are known to be the backbone of a business. Managing eCommerce backend operations properly can increase productivity and strengthen customer relationships, help in running a successful business, and fuel the growth of your business.
➢ What Are the Basic Requirements?
Start by integrating a reliable inventory management system or plugin for operating your tasks effectively. For inventory management, your website's backend will help you handle your stocks, multiple warehouses, customer information, and more.
Order management can also be handled through the backend. You can create and print invoices, send order email notifications, and track orders. This is a benefit for online business operations, such as a ghost kitchen carrying out online ordering systems.
Your requirements will change depending on your needs. For example, if you're a business that provides services to clients incrementally, you may need an order management platform that utilizes the progress invoicing method. Or, maybe you need a solution that integrates with your accounting software to make invoicing easier.
Shopify, Magento, BigEcommerce, Squarespace, and Drupal are some popular eCommerce platforms that support inventory and order management. You can check out their features and choose the one that fits your requirements. Other than above mentioned eCommerce platforms, there are also specialized platforms that cater specifically to small businesses. If you're looking for the best eCommerce platform for small business, you may want to consider options such as WooCommerce, Wix, Volusion, or Ecwid.
These platforms offer features such as inventory and order management, as well as customization options and affordable pricing plans that are tailored to the needs of small businesses.
➢ What Are the Benefits?
★ Simplified management
★ Customer loyalty
★ Better inventory accuracy
★ Saves time, money, and resources
★ Automated operations
6. Secure Payment Gateways
➢ Why is it required?
Secure payment gateways serve as a prominent aspect across every business. It helps protect your business from a breach, client data, fraud, and other sensitive information.
➢ What Are the Basic Requirements?
Below are some tips you can follow before choosing an eCommerce payment gateway provider.
To begin with, check the security levels of your payment gateway and verify if it is PCI compliant, as this is a mandatory requirement to accept payments online. You must check whether or not the payment gateway offers a data portability feature. So, you can extract the stored information when you want to switch to another payment method.
Choose a simple payment gateway, as no user likes a complicated payment procedure. Ensure that it is a globally accepted payment gateway. Your clients may originate from any corner of the world, which is why it is good to permit universal payments.
Pay attention to other factors like customer support and the integration process of the payment gateway.
➢ What Are the Benefits?
★ Simplified payment process
★ Support multiple transactions
★ The faster and safer checkout experience
★ Supports worldwide payments
★ Reduced declined transactions
★ Protection from frauds
7. Secure Logistics
➢ Why is it required?
You might've read or heard from people about getting the wrong or damaged goods. This is one of the most common issues faced by buyers. Delivering proper goods, at the correct time, to the right person is very important for customer satisfaction and retention.
➢ What Are the Basic Requirements?
Customers always expect a successful delivery of their order, which includes delivering the order in perfect condition at the right time. This is why you must integrate a trusted delivery system with your eCommerce website.
The integrated system should give you and your customer all the information about the order, including the delivery status, delivery boy's information, etc. The shipment services must give you a continuous tracking report and provide frequent information regarding the new updates of the order.
➢ What Are the Benefits?
★ Quick and reliable order delivery
★ Accurate delivery estimates
★ Frequent order updates
★ Real-time monitoring of orders
★ Hassle-free and cost-effective option
★ Faster and easier order process
8. SEO Friendly Website
➢ Why is it required?
The term 'Search Engine Optimization' has a direct relation with your website. It is a quick and sure-shot way to grow your eCommerce business. Making your website SEO-friendly means appearing at the top of the search result, which in turn leads to more traffic. You are also likely to gain trust, and your website appears to be more authentic in the eyes of your target audience. You need to create a Digital Marketing Plan for an eCommerce business by taking experts on board to attract & engage your customers on your website.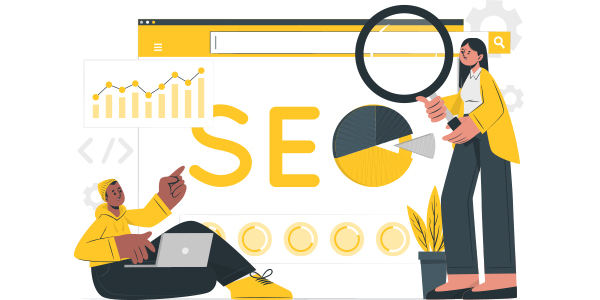 ➢ What Are the Basic Requirements?
Optimizing meta titles and descriptions is the best practice to make your eCommerce site SEO-friendly. Use long tail, LSIs, high-performing, and Google People also search for (PASF) keywords in the content. It is advised to use a short URL that includes the targeted keyword.
➢ What Are the Benefits?
★ Boost the brand's identity and credibility
★ Gives you a competitive advantage
★ Wider audience reach
★ Rank better in local searches
★ Increase in website usability
★ Quantifiable results
---
Also Read: Best (Paid+Free) SEO Tools For The Best Performing Website
---
9. Product Attributes
➢ Why is it required?
Simply put, a product attribute is a feature that allows you to add detailed information about a product. This information generally includes technical information, size, color, material, price, etc., to create a variation among products.
The product attribute feature allows you to customize your website's appearance and functionality. The subjective details help a potential customer to decide what to buy.
➢ What Are the Basic Requirements?
Generally, the product attribute is a free plugin that needs to be installed to activate. Once done, you can start mentioning the features that describe a product. Name, product type, product images, brand, variants, size, color, material, neck type, style, retail store information, and price are a few of the particulars included in the product attributes list.
(Example of Product Attributes for Jewellery)
Including generic details on a product written by manufacturers will strongly influence a customer's choice in making a purchase. 85% of shoppers conveyed that product information and pictures are important for them in deciding which brand or retailer to buy from.
Apart from mentioning comprehensive information on a product, you also need to optimize the product page. As you have greater chances of driving traffic to your website, leading to increased conversions.
Using multiple high-quality images, adding relevant keywords in the content, title tags, & product descriptions, sharing testimonials & customer reviews, incorporating product videos, consistent branding, and ensuring an uncluttered website are some excellent ways to optimize your product page.
➢ What Are the Benefits?
★ Detailed and relevant information for shoppers
★ Makes your product more versatile and customizable
★ Improves user engagement
★ Simplify inventory management
10. Building A Secure Website
➢ Why is it required?
Ecommerce Website security is a topic of concern for every online store owner. The frequency of web attacks is very common these days. Currently, websites experience an average of 94 attacks in a day, and around 12.8 million websites in the world are infected with malware. Website security is significant to protect the customer trust and reputation of your brand. It is also critical to prevent financial loss and to shut down your site completely.
➢ What Are the Basic Requirements?
Besides choosing a reliable web host, you must perform regular SQL checks. Several software options help monitor and protect your website from these SQL injections. Ensure to read the reviews & ratings about the software, and only install it from trusted vendors.
Keep your website updated, and pay attention to website security patches. Automate manual updates and change your password at frequent intervals. Don't create an obvious password that's easy to guess. Use small & capital letters, numerals, and symbols to create a password that's tough to crack for hackers.
Make sure to download a daily backup of your website's data. This small strategy will safeguard the data from being lost, corrupted, or hacked.
Use a website application firewall to take your security to the next level. Using the firewall will shield your website from different cyber attacks. The market is filled with several web application firewall providers; choose the one that fits your needs, budget and is trusted by the eCommerce community.
Lastly, watch before you download or integrate something. Downloading and integrating (plugins, systems, APIs) is one of the most common activities conducted by businesses around the world, but some plugins are not completely safe and optimized. Installing them equals making your site vulnerable to attacks. Only use a trusted site to perform such activities.
➢ What Are the Benefits?
★ Protection from unauthorized access and attacks
★ Ensures customer privacy and integrity
★ Earns customer trust
---
Also Read: What To Do When Your Website Is Hacked
---
11. Relevant Content
➢ Why is it required?
The great Bill Gates once said, "Content is King." Indeed, as the noble philanthropist and founder of Microsoft, this richest man on the earth carried immense potential in his words. Content on a website is uploaded to distribute value, relevancy, and consistent flow of information to retain the targeted audience and hopefully convert them into leads.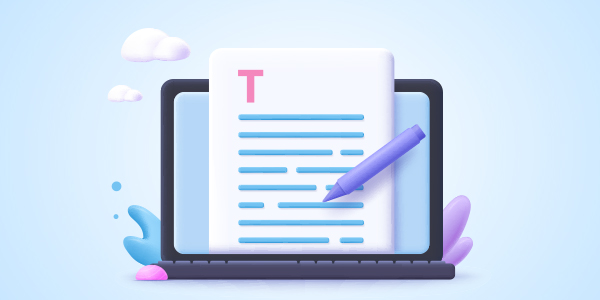 ➢ What Are the Basic Requirements?
Today publishing good content is not just enough. You need to take care of certain aspects, such as adding the relevant keywords in the right volume, writing great meta titles & descriptions, using catchy titles and headers, formatting & tonality, and short paragraphs.
You also need to do internal linking, write detailed, relevant, & easy to understand the content, and include CTAs. You must always draft content by keeping your primary audience in mind.
➢ What Are the Benefits?
★ Improve SEO rankings
★ Increases sales
★ Represent brand identity
★ Customer engagement
---
Also Read: Complete Guide To The Content Management System
---
12. Visual Content
➢ Why is it required?
Besides web content, visual content is the second best way to grab a user's attention. The logo design, in turn, incites trust for professionalism. When you put up high-quality images, users get a comprehensive shopping experience, making them feel like they are actually in a brick-and-mortar store. This, in turn, encourages them to purchase and share the information with their friends and family.
➢ What Are the Basic Requirements?
As an eCommerce business owner, your goal is to lead visitors to make the desired action. For that, you need to make the navigation natural and enjoyable. You can structure your site by adjusting the size of the elements and using a vibrant color palette for your website's theme.
Other than that, you need to upload only high-resolution and original product images, as it will influence your e-store's conversion rate. It is essential to click product pictures in natural or studio lighting to ensure a perfectly defined image. You can also place an acrylic glass frame below your products to make them look aesthetic and in clear finish.
The standard eCommerce product image size is 500*500 pixels, but the website builder generally recommends 2048*2048 for square product images. Thereby verifying the product image size before uploading is a must.
At last, SEO is vital for every eCommerce website. Always optimize your images by naming them descriptively and in simple language with primary keywords.
➢ What Are the Benefits?
★ Products appear more attractive
★ Drives more business revenue
★ Improves shopping experience of customers
★ Speeds up your website's turnaround time
★ Improves your SEO rankings
13. Search Filters
➢ Why is it required?
The most initial and basic requirement of an eCommerce website has a filter option. With an easy and comprehensive filter feature, users' shopping experience tends to get more efficient. When you don't have a filter option or if you do, but it does not have all the attributes, shoppers are more likely to bounce off your site.
Filters are designed to make your site's inventory easy to navigate and assist shoppers in finding the product they are looking for. More importantly, this also helps in retaining customers.
➢ What Are the Basic Requirements?
To make a handy set of eCommerce product filters, you need to include all the information about the products available in your inventory. Typically the most common product filters include brands, price & deals, user ratings, color, material, size, occasion, popularity, and sort by choices.
The number one rule for designing a product filter is to keep it simple for shoppers to navigate easily. You must test it as you develop. This helps in fixing the issues that you might catch during the making. Always consider the viewpoint of your customers. For instance, use simple words, add product specifications, and provide a filter remove option.
➢ What Are the Benefits?
★ Encourages more purchases
★ Easy navigation
★ Generates more revenue
★ Enhanced user experience
14. Email Marketing
➢ Why is it required?
Email Marketing is a simple way to connect with your targeted audience. It is a powerful tool and an effective marketing strategy to promote your products. Emails are one of the fastest marketing tools to generate better revenue.59% of respondents have said that marketing emails have influenced their purchases. With these numbers, you might have understood the potential of Email Marketing.
➢ What Are the Basic Requirements?
Create a short and relevant subject line. These are more likely to be opened by your target audience when they are straightforward and short. It is advised to avoid using unfamiliar acronyms and buzzwords in both subject and body as it can trigger spam filters and can cause your email to land in the spam folder.
Get permission from recipients before sending emails. Have direct and transparent communication. This shows that you respect the privacy of your audience and also helps communicate with people who are interested in hearing about your business. Always use a familiar email/IP address. Sending an email from a known address increases the chances of an email open rate. Finally, read the email before sending it.
➢ What Are the Benefits?
★ Brand awareness
★ Better credibility
★ Generate more leads
★ Boosts website traffic
★ An effective way to promote your products
★ An effective way to promote your products
15. Customer Support
➢ Why is it required?
Providing reliable and constant customer support is an excellent way to retain customers and helps you win customer loyalty and increase sales. Customer support is offered to cater to the urgent needs of customers and solve them as soon as possible. Solving customer queries quickly and efficiently equals customer satisfaction.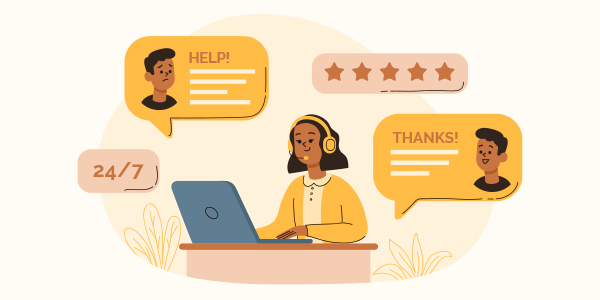 ➢ What Are the Basic Requirements?
Prioritize a constant, 24*7 support service by optimizing a live chat and calling feature. Use a help desk plugin wherein the customer support representative can use it to assist client queries swiftly.
You can also automate the plugin. So, every time a customer raises a ticket, the automated system can provide instant assistance and elevate your customer's experience. This also helps in rising above mundane and time-consuming manual tasks.
➢ What Are the Benefits?
★ Customer retention
★ Customer satisfaction
★ Brand loyalty
★ Increase in revenue
16. Social Proof
➢ Why is it required?
To give you an overview. Social proof is the context or audio-video-based evidence that is exhibited to potential buyers that other individuals have purchased and found value in a product or service from a business.
When you add social proofs like customer reviews, ratings, and testimonials, customers can go through them and make a purchase accordingly. Social proof is an effective marketing tactic to increase conversion as it showcases the popularity of a product or service to a customer.
➢ What Are the Basic Requirements?
Below are a few examples of social proof
Include pictures and testimonials from customers.
Display names and logos of well-known and prominent brands.
Show customer reviews and ratings.
Integrate social media platforms.
Drafting blogs and optimizing them
Those were a few examples of many social proof forms. Including them will help boost conversion rates and can take your business to the next level.
➢ What Are the Benefits?
★ Builds customer trust
★ Improves customer shopping experience
★ Strengthen customer relations
17. Analytics and Reports
➢ Why is it required?
Analytical insights and detailed reports are the prominent aspects that help you pay attention to changes that are necessary to be made. These analyses and reports assist in better decision-making for your business by learning more about your products/services, target audience, sales goals, marketing campaigns, and inventory management.
➢ What Are the Basic Requirements?
For eCommerce website analysis, you can leverage data-driven tools and plugins that help you monitor and generate elaborative performance metrics for your website. Bounce rates, exit rates, marketing campaign success, product performance, site conversion rates, average order value, and inventory status are a few technical requirements for an eCommerce website.
Numerous user-driven analysis tools and plugins help you understand user behavior and make productive changes.
Google Analytics is a free tool that comes alongside a search console tool to give you reports on important metrics like users, bounce rate, session activity, goal completions, page views, and similar analytical insights.
Hotjar is a product experience insights tool that gives you customer behavior analysis and feedback data. You can find whether or not visitors are taking action. It lets you analyze which content or offer keeps them engaged and identify the main areas of improvement.
Monsterinsights, ExactMetrics, Heap, WP Statistics, Woopra, and more are a few other best analytics solutions.
➢ What Are the Benefits?
★ Better decision making
★ Cost savings and revenue generation
★ Contributes to improving user experience
★ Productive changes
To Wrap Up
This was our approach to explaining the technical requirements for an eCommerce website. With these pointers, you might've understood that developing an eCommerce site is not simple as you may think. Although, it becomes easy as you heed and implement these technical aspects.