You must have heard about web hosting services and why they are important for your online business. But have you come across the concept of WordPress Hosting? Are you wondering whether you need hosting for a WordPress website?
To start with, yes, you do!
Often, people get confused between WordPress.org and WordPress.com. But let us shed some light on this topic. Even though the same founder, Matt Mullenweg, created both, they drastically differ.
One of the differences is that WordPress.org is a free and open-source platform that requires hosting, and WordPress.com is a hosted software-as-a-service platform that manages everything for you.
This article will answer the question, why do I need web hosting for WordPress? What are its benefits, and similar other questions related to the subject.
WordPress .com & WordPress.org
What is WordPress.com?
Simply put, WordPress.com is a blogging and online business-supporting platform owned and operated by Automattic Inc. It is a SaaS-hosted CMS that is powered by WordPress.
WordPress.com provides free hosting services. However, it has limited features. For instance, you get restricted theme support, no plugins are allowed, fixed disc space, and inadequate SEO support & analytics. You also cannot create an online store or a membership site.
Since WordPress.com (free version) has more downsides than upsides, it is advised to sign up for a paid plan to unlock advanced features for the seamless functioning of your business.
What is WordPress.org?
WordPress.org is a self-hosted CMS platform that allows you to run your website for free. The best part about this platform is that you just need a domain name and web hosting because most features for a business are already available. And if you need extra features, you can always install other plugins to operate your business efficiently.
Unlike WordPress.com, this platform provides much more benefits. E.g., users can instantly start their online business without going the extra mile. Plus, it is free, and later, you can switch to paid plans as your customer base grows and your business settles down.
Although, it also has a few cons, like you have to manage everything on your own, such as updates and backups.
---
Also Read: 11 Benefits Of WordPress Development For Your Website
---
Benefits of Hosting Your Website On A Self-hosting in WordPress
1. Entire Control Is In Your Hands
The first advantage of self-hosting your website is that you can make necessary changes whenever you want. You don't have to seek the host's permission like you would do in a shared hosting plan. You can advertise without restrictions, promote your products, create other WordPress and Non-WordPress-based websites, and similar other changes.
Here the root access equates to more customizations. However, there are certain aspects you need to consider. You are responsible for maintaining, keeping track, and taking updates & backups of your website at regular intervals. It might look like a big hassle, but in reality, it is not. As you start handling it, you won't even realize how simple and easy this process becomes.
---
Also Read: Website Development Checklist To Help Create Your First Website
---
2. Customize As You Want
A touch of personalization is a sure-shot way to skyrocket your business. When you customize a product/service according to your customer's requirements, it enhances their experience. They believe that you are considering their choices & opinions and implementing changes accordingly. HubSpot forms can serve as a great reference to gather data for customization.
With WordPress self-hosting, you are in charge of the same. You can change the appearance of your site by customizing themes, installing required plugins, and configuring scripts to improve the overall experience of your site visitors.
Additionally, you can choose different colors, draft a summary of multiple products, switch to a static homepage, change the font, and many other customizations.
---
Also Read: Difference Between Parent Theme & Child Theme In WordPress
---
3. Enhanced Website Performance
Let's say you search for a query or a website on Google. As the results appear, you open one of them and wait for many seconds, but still, it
doesn't open due to the high page-loading time. So you leave the website and start searching for another one.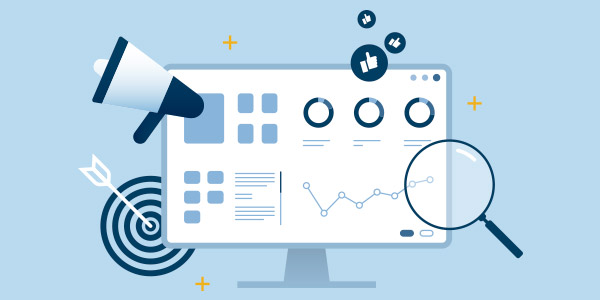 As an avid business owner, you don't want this happening to your website. We advise you to choose a web hosting provider that fits your needs and requirements because it leads to enhanced performance as everything is in your control.
Thankfully, self-hosting your website on WordPress is a breeze because of the high-quality tools and best plugins at your disposal. There are various performance tools to run speed tests. Besides this, it is advised to use a lightweight theme, remove unnecessary data & plugins, set automatic updates, keep interactive design & content, compress files with GZIP, and use CDN.
Following these practices will ensure that your site provides top-notch performance and enhances the user browsing experience.
---
Also Read: Website Optimization Tips To Increase Website Performance
---
4. Better Profitability
Every online business owner wants higher conversion rates and better sales. However, this course can sometimes be grueling if your conversion rates are low or stagnant.
Fortunately, launching your WordPress website through a reliable hosting service makes it relatively easy.
Ask how?
By self-hosting your WordPress site, you get no restrictions over the advertisements you run on the internet, compared to WordPress where you need to have an integrated advertising platform and a few amount of visitors.
Further, you get 100% access to the themes and plugins, which gives you the liberty to customize your site as you want. With multiple themes, you can create an interactive layout, and the premium range of plugins will allow you to add functionality to your website, leading to better user interaction and more profitability.
---
Also Read: What Are The Benefits Of A Website For Small Businesses
---
5. Increased SEO Ranking
We all know how an excellent SEO score can improve the ranking on Google. It is imperative for almost every online business, regardless of size and industry. Optimizing your website/webpage according to the user's search query gives you the edge in appearing at the top of search results.
If you want a better online reach, you must self-host your WordPress site now! Wondering how? To begin with, the domain name can increase the growth of your online business on Google. According to Google, the self-hosted site's domain is more secure and reliable.
Every time a user searches for a query related to your business, you are likely to rank on top because your self-hosted domain is trusted. But the catch here is to select an easy-to-understand and error-free domain name to ensure your site name is simple to recite and remember.
Another advantage of self-hosting in SEO is that you can efficiently optimize your website/webpage and blog. Because you can customize meta titles, descriptions, snippets, content, URL, meta tags, and keywords.
---
Also Read: A Complete SEO Strategy Guide For New Websites
---
6. Perfect For Your Brand
Self-hosting your WordPress site is an ideal choice for your business. The infrastructure of the self-hosting offers you more control, customizations, seamless integrations, technical support, enhanced online growth, and increased revenue. All in all, self-hosting your WordPress site is an ideal choice for your business.
Now that you have a vivid understanding of the question, 'Do I need web hosting for WordPress?' Let us give you an overview of the server requirements.
What Are The Server Requirements of WordPress?
➢ Hardware Web Server Requirements
The minimum and vital requirements of the hardware web servers are CPU, storage capacity, and RAM. With these, you must also follow the best practices for hardware security – taking regular updates, encrypting devices, leveraging electronic security, and real-time monitoring.
➢ Software Web Server Requirements
Nginx and Apache are the two most popular web server alternatives recommended for effectively managing and showcasing web content to users. These two are known to have robust features that seamlessly support WordPress and any other server that works on PHP and MySQL.
Both of them have distinct advantages. Apache is recognized for its popularity, customization, capability, and reliability. In contrast, Nginx is identified as an alternative to Apache web server. It is widely known for reverse proxy, rich feature sets, media, online streaming, efficiently distributing incoming traffic across backend servers, and more to ensure quick and steadfast performance.
---
Also Read: 5 Things Small Business Should Know About Web Hosting
---
1. Storage Capacity
When planning storage capacity, the goal should be to choose enough disk space to ensure that storage resources are available when required. For this, you must forecast your future requirements right from the beginning.
Generally, WordPress offers a 1GB storage capacity. On top of that, you can get an additional storage capacity anytime in the future. As for the capacity requirement, that will vary on your site usage.
For instance, if you are hosting a blogging site, a single landing page, or a site with a few images for your side project, 1 GB of space would be sufficient. However, if you are hosting a site with a heavy CSS UI kit or a multiple-page website that you might extend even more in the future, you should go for a high repository plan.
While choosing a disk space, you must also understand the difference between SSD and HDD. So you can choose the one best suited to your requirement.
Below is a chart that shows the difference between SSD and HDD.
| | |
| --- | --- |
| Solid State Drive (SSD) | Hard Disk Drive (HDD) |
| SSD offers 120 GB to 30.72 TB storage capacity. | HDD offers 250 GB to 20 TB storage capacity. |
| SSD is an expensive solution when measured in cost per capacity. | HDD is a cost-effective solution when measured in cost per capacity. |
| SSD offers better output per server, leading to less device deployment. | HDD needs more device deployment to complete the work. |
| SSD is quite reliable and ensures quick data transmission. | HDD is more vulnerable to cyber-attacks & data loss. It offers slow data transmission. |
| SSD consumes less power leading to longer battery life. | HDD requires more power to start up, ending up with more battery consumption. |
2 . Database
The 21st century is a data-driven world. If you accurately compile data, the complex structures of your business can be easily managed and controlled. Unlike the old days of Google spreadsheets and Excel sheets, today, every database is stored on a server. Hence it is imperative to choose a database software that can facilitate you to create, edit and access data with ease.
You can even use a Data Center Infrastructure Management Software for efficient implementation of such protocols. DCIM helps to effectively manage, organize, and monitor the components of a data center.
MySQL(version 5.6+) and MariaDB (version 10.1+) are the most popular compatible database management systems supported by WordPress. Each system can store your account information, such as the user's data, the content of your website, and configuration settings, such as URL, cached data, plugins, themes, widgets, and overall website settings.
You can opt for either of the two databases mentioned above for hosting your WordPress site.
3. RAM
RAM, also abbreviated as Random Access Memory, is one of the fundamental elements of a server. Ask why? Well, it acts like a meditator for the CPU and hard disk. As soon as data is sent from the hard disk, RAM transmits it to the processor (CPU).
Servers leverage RAM as it is a server's short-term memory. It stores the data of all the server applications, allowing the CPU to process the data transmission faster than the hard drive.
Using 512MB to 1GB of RAM is recommended for your website. So, even running a basic site on your server will ensure good performance.
4. PHP Memory Limit
To give you an overview, the PHP memory limit in WordPress is the amount of memory available for running scripts on a site. This limit ensures that your site does not exceed the RAM's capacity.
You can always increase or decrease the limit by communicating with your hosting service provider. By default, WordPress provides a 32MB memory
limit which can be increased to 64MB and exceeding up to 256MB. So you can connect with your host when you want to increase the memory limit.
5. CPU
Being one of the crucial pieces of hardware, the CPU, also recognized as the Central Processing Unit, is responsible for evaluating the amount and speed of tasks conducted on a server.
WordPress runs perfectly even on 1.0 GHZ. Although, most hosts are concerned about the total cores available in the CPU. Because with a multi-core system, you are likely to reduce the data transmission time for the CPU. Therefore, if hundreds and thousands of visitors access your site, you should consider increasing the cores in your CPU.
Here's an Additional Tip – Be sure to pick a server from the same country where you are hosting your website. Supposedly, if you choose a server from a different region, the overall speed of your website will reduce, leading to users switching to a different site.
Now that you are fully aware of server requirements. Let's jump into the different types of hosting used for WordPress
4 Types of Hosting Services That Are Best For WordPress
1. Shared Hosting
As the name suggests, Shared Hosting allows multiple website hosting. It provides a common physical web server and resources shared between all the hosted sites. This hosting platform is perfect for blogging sites, news websites, WordPress, and eCommerce websites.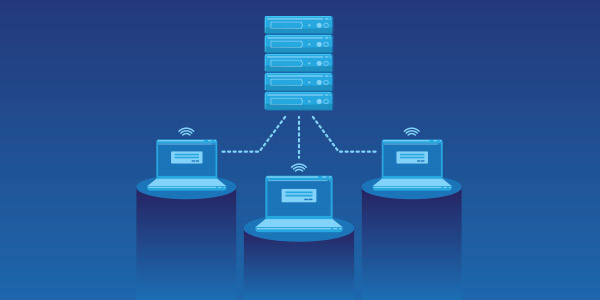 If you are beginning your online journey, shared hosting is the most suitable platform for you! It is a budget-friendly solution. You don't have to be technically sound because the setup and management are very straightforward.
---
Also Read: How To Host A Website In Simple Steps
---
2 .VPS Hosting
VPS, widely known as a Virtual Private Server, is a hosting service leveraging virtualization technology to provide a private hosting environment. This platform is a secure, faster, and reliable alternative to shared hosting.
Plus, there are no fluctuations in memory or processing power. Traffic issues also don't affect your website, and you can easily upgrade your server when you start witnessing growth in your website.
Above all, picking VPS equates to getting root access to your server, allowing you to manage and maintain the website on your own.
---
Also Read: VPS Hosting Or Shared Hosting: Which Is The Best For Your Business
---
3 .Dedicated Hosting
Dedicated hosting is an online hosting alternative where a business gets dedicated resources for hosting its website. The businesses have complete power over their physical server and can manage tasks according to their requirements.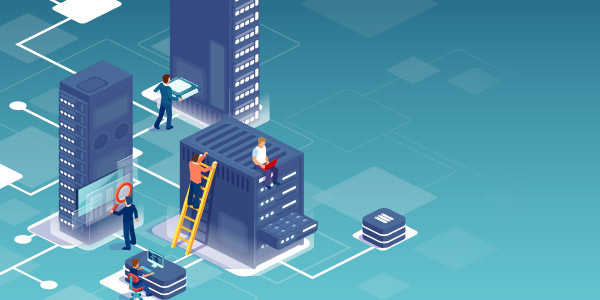 Apart from a dedicated and flexible environment, you can also customize the security to meet the requirements of your business. Midsize to large companies, system administrators, developers, and web hosting resellers can easily manage their business through dedicated hosting.
---
Also Read: VPS Hosting VS. Dedicated Hosting – 6 Key Factors To Consider.
---
4 .Cloud Hosting
Unlike conventional web-hosting services, cloud hosting makes applications and websites accessible through cloud resources. Data is not deployed on a single server but distributed through a network of connected virtual and physical cloud servers to guarantee better flexibility and scalability.
The best part about Cloud hosting is that payment is debited only for your used resources; no external costs are included. Plus, it supports SQL, MySQL, and NoSQL databases. Another notable consideration for this hosting platform is reliability because it causes no downtime in case of hardware failure.
There are 4 main types of Cloud hosting – Public, Private, Hybrid, and managed Cloud. You can choose either of them that fits your requirements.
---
Also Read: VPS Hosting Vs. Cloud Hosting For Your Website
---
Features to Consider Before Choosing a Hosting Provider For WordPress
Here's a list of features you must consider before choosing a hosting service provider for WordPress.
1. Budget-friendly
Always choose a plan that fits your budget. Hosting providers have several budget-friendly plans. You can choose the one that goes hand in hand with your website's needs and, at the same time, is affordable.
2. Easy to Use
You must pick an intuitive hosting plan that is easy to navigate. After all, this is something you will be managing on your own. So, before finalizing the one, do take a free trial offered by hosting companies. This will give you an idea about the features and platform management.
3. Comprehensive Features
You must ensure that the hosting platform offers unlimited storage for storing as many files as you want. It should have a maximum bandwidth. So you can transfer the end number of data without causing uninterrupted sharing of data on your network.
You are obviously going to test your website at frequent intervals to guarantee optimal performance. Hence, getting a replica of a production environment (staging environment) for software testing, updating, and building a website without hampering the live website is a wise choice.
4. Great Customer Support
Support agents are key for efficient and quick problem-solving. And having a team of excellent support executives is what you need for your web hosting services. You must check how agents offer you support (Phone, live chat, or ticket systems) and their support hours. Is it 24*7 or 9 to 5? This will give you clarity on their availability in dire times.
5. Smooth Performance
If you have hosted a website before or not, let us tell you that performance slowdown equates to reduced conversions, which you don't want for your online business. Remember to choose a high-performing hosting platform that guarantees the highest uptime in their SLAs (Service Level Agreements) to make sure that no visitors turn their back to your site.
6. Technical Compatibility
Technical compatibility is vital for the success of your business because if incompatibility strikes, you will not be able to provide a seamless interaction of your website to your visitors. To provide an optimal site experience, you must go for a hosting provider that has at least PHP MySQL 5.6 version.
Ready to Host Your Site On WordPress?
Hope this thorough guide provides you with a better understanding of why web hosting is the best choice for your WordPress site.
The self-hosting solution has more benefits and limited cons. Plus, it is cost-effective. So what are you waiting for? Save your time and avoid the headache of manual server setup.