Forex trading, also recognized as a currency market, is a decentralized market for trading currencies. Today, 14.5 million active users are in forex trading, and many face transaction risks due to poor internet connectivity.
If you are troubled with the same issue, it's time for you to bid farewell to your existing internet connection and switch to VPS.
The multi-tenant cloud server has been the most favored alternative because of the minimal latency and slippage. VPS is a perfect example of automation and efficiency, which is crucial for forex trading.
Want to know more about VPS hosting for forex trading? Below is a detailed guide showcasing the functioning and benefits of this subject.
Forex Trading: An Competitive Edge For Traders
What is Forex?
Forex trading is a foreign exchange market where crypto and international currencies are traded. This is a globalized marketplace used by individual traders, institutions, and banks to pertaining liquidity.
What is Forex VPS?
Simply put, Forex VPS (Virtual Private Server) is a hosting platform that is the most prevalent alternative among forex traders. The reason is the liberty of self-hosting. The multi-tenant cloud platform can function independently and easily customized to users' needs.
Further, the server offers stable connectivity and a secure environment which are major priorities for forex trading. Apart from these two, VPS is packed with numerous benefits. Let us walk you through them.
---
Also Read: What Is A VPS Server Used For? Everything You Need To Know
---
Benefits of Forex Trading VPS
1. Minimal Latency And Slippage
Minimal to no latency and slippage are important factors in trading. These two terms can directly influence the trading process because they will only be successful if they are quantified and managed.
Thankfully you have a VPS server hosting at your disposal to execute your trading seamlessly.
A VPS server helps you reduce slippage and, on top of that, can speed up the transmission process compared to your regular PC.
---
Also Read: Difference Between VPS And WordPress Hosting
---
2. Round-the-clock Trading
We all have heard of the phrase – 'Making money in the stock market is all about luck,' although it also requires a time investment. You never know when an opportunity is going to knock on your door. So, it's better to always stay in check to grab profitable trades.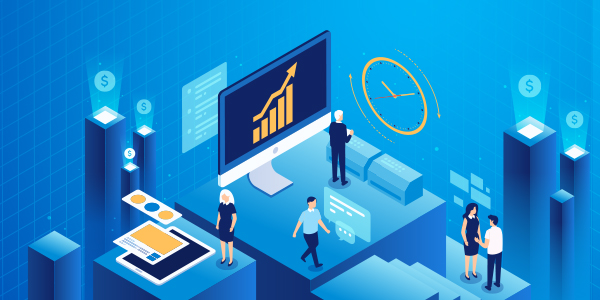 Although, there is one factor that can affect trading, nighttime. Overnight trading gives you an edge in earning profits on your stocks which you might not be able to make if you turn off forex robots and the internet during the nighttime.
Thankfully, you have VPS Hosting.
The best part is that you can run VPS round-the-clock. Plus, the server will keep the downtime bare to a minimum, allowing you to trade anytime.
---
Also Read: VPS Hosting VS. Dedicated Hosting – 6 Key Factors To Consider.
---
3. No Connectivity Issues
Imagine this – your trading charts are loaded up, and you have also determined your zone support. Now you are all set for your currency pair to settle on the spot to close the deal. Just when you are about to do that, you lose the internet.
Don't lose your valuable trades over slow network speeds. Start trading with VPS. The server offers high-quality and dedicated hardware maintenance. Moreover, the fast server ensures uninterrupted trading to prevent money loss without causing the slightest delay.
---
Also Read: 5 Things Small Business Should Know About Web Hosting
---
4. Remote Access
One of the major priorities of traders is flexible access. When an unfortunate event in trading occurs, for instance, a sudden market crash, you want to stay connected despite the location and time to make modifications to your trading strategy to save your money.
With VPS, you can manage all of this. Wondering how? You get remote access to your server, meaning you can monitor the market, stocks, modify your strategies, and follow stock market news. But, you need to ensure a high-speed internet connection to manage your trading account.
5. Secure Trading
Protecting trading capital has always been a concern for traders to reduce the possibility of data getting hacked and cut down losses. If you want secure and reliable forex trading, consider leveraging VPS.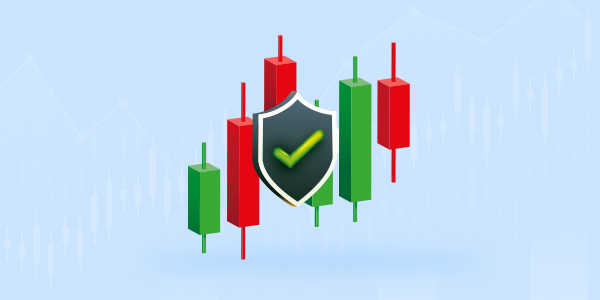 VPS server has a solid and secure framework, making it a preferred choice among traders worldwide. The framework safeguards you from potential dangers like hacking, cyber-attacks, and malware.
However, you must take care of certain aspects – conducting regular checks to ensure that VPS works properly and complies with the user's requirements. You must install a firewall and antivirus software to add a layer of security on the server.
Now that you know about the advantages of forex trading through VPS. Let us explain to you how VPS works for trading.
How Does VPS Work For Forex Trading?
You already know about forex and VPS, and now we will tell you how they work together.
Forex VPS helps traders access and trade in the forex market. The server allows traders to manage their trading accounts remotely from around the world. The host merely has to set up a version of an OS (operating system) and needs high-speed internet to ease the trading process.
The process is relatively similar to web hosting servers, although here, you get to operate independently, making trading more secure, reliable, and quick.
Forex VPS is ideal for traders and businesses who are always on the go! The server is accessed when you pay for a monthly subscription cost to the hosting provider. It includes an array of themes, features, unlimited storage capacity, and a private IP Address. You also get trading tools like built trading platforms, charting tools, news services, and more.
We are sure your next question will lead to the overall price. Let us guide you on that as well.
➢ Cost Of A VPS In A Month?
The average market price of VPS is 40$ in a month. Although, the prices may waver based on the provider and the specification of the server – CPU, RAM, and storage you choose. Of course, the pricing point is correlated with the performance. Meaning the higher the cost, the better the performance of the server.
If you are looking for reasonable and reliable VPS Hosting services, look no further! Host IT Smart is an India-based web Hosting Company that embarks on your trading journey with comprehensive and budget-friendly subscription Forex VPS hosting plans. Host IT Smart offers you a Forex VPS server starting just for Rs 840/mo*
Our packages comprise standard and enterprise hosting, including smart features like 24*7 support, high-end security, serial SSH console, and more. We also offer Xeon gold Processor, enterprise-grade hardware, and better SSD, hosted on tire 4 Indian Data Centre, to ensure 99.99% uptime.
Now that you are well aware of how VPS works for forex trading. We shall jump to our next few concepts related to VPS in forex hosting – MT4.
---
Also Read: Cheapest Way To Start A Website
---
➢ What is VPS in MT4?
MT4, or MetaTrader 4, is an online trading platform widely used for forex trading. The platform was developed by MetaQuotes Software and got licensed in 2005. It has both client and server components reinforcing automated trading and EA applications for Windows, being a perfect choice for users planning to do forex trading on VPS.
➢ Do You Need A VPS For MT4?
Now many ask do we need MT4 in VPS. We say yes. Installing the platform on your VPS server is a wise choice because you can trade using any browser and operating system (OS). Plus, you don't have to install additional software.
MT4 is a user-friendly platform with many features, including multi-user support, live chat, indicator updates, real-time chart, and more. This platform is just like having a dedicated computer, and the peculiar advantage is that you can run multiple MT4 accounts with low latency and quickly executed trading.
➢ How Does Latency Impact Forex Trading?
To give you an overview, latency is a delay or lapse between a raised query and a response. This concept is prominent in forex trading because the smallest delay during the trade can fluctuate the trade prices, leading to slippage.
Latency causes data lag, one of the most common issues faced by forex traders. This occurs without warning or notice while order routing and executing a trade, leading to unsuccessful trade.
Higher latency equates to more delay leading to lost or failed trade. If you don't pay attention to the latency problem, it can strike again, and you either have to accept the deal at a different price or nullify it.
Many believe that latency is a technical glitch or a minor inconvenience, but rather, it is a fundamental aspect that must be dealt with by implementing the right solution – VPS.
To Sum Up
Just like you would consider and familiarize yourself with currency pairs and the bid-ask spread, it is equally important to contemplate the hosting platform. If you want a competitive edge in trading, switching to VPS is advisable.