When browsing through the web to find the best website builder, it is impossible for you to miss out on the name WordPress. Today, 43% of overall websites on the Internet are created using WordPress, making it the fastest-growing CMS around the globe. It is no surprise that big brands like Sony Music, Disney Books, Spotify Newsroom, cPanel, and more leverage WordPress.
Despite the popularity, many individuals circle back to the question – Is WordPress good for eCommerce?
To put an end to your query, we have drafted this blog post covering the pros, cons, and everything in between that answers all your questions.
Is WordPress Good For eCommerce Websites?
Truth be told, WordPress is a great CMS platform for eCommerce websites, but not the best solution. One of the reasons is that it's not entirely an eCommerce platform. It is self-hosted, open-source software, originally created as a blog-publishing system, which later evolved to support other learning management systems, media galleries, and online stores.
To ensure that WordPress is a viable choice for your business and fulfills the needs for selling your products online, you can check out its feature list.
Here are a few exciting features of WordPress web development –
Dark Mode
Custom Design
Voice Search
Live Chat and Chat Bots
Custom Content Types for Blog Posting
Let's Check the Pros & Cons of WordPress For eCommerce
---
Also Read: 8 Best Ways To Make Money With WordPress
---
Pros of WordPress for eCommerce
➢
Offers Plugin Functionality
An excellent advantage that WordPress offers are plugins. They are crucial aspects, allowing users to use additional features without even typing or touching a single line of code.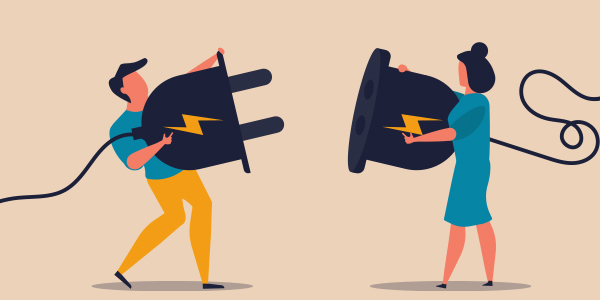 There are numerous free eCommerce-centric plugins contributed by WordPress. WooCommerce is one of them, it allows you to design captivating electronic storefronts, customize product pages, calculate your overall sales, and optimize your pages for search engines.
Other plugins like;
Cart66 Cloud – helps in selling products, memberships, and subscriptions.
Sucuri – helps in adding security to your website.
WP Simple Pay – helps in accepting one-time and recurring payments.
OptinMonster – helps you optimize your conversion rate and generate leads.
If you are a beginner in using WordPress with eCommerce, you are advised to leverage the power of the best free plugins. As these plugins are very handy, they allow you to manage your business smoothly, increase interactivity with your customers, and secure your business's data. However, if required, you can always go for a paid version for premium services.
---
Also Read: How To Migrate WordPress Site From One Host To Another?
---
➢
Provides Compelling Themes
Selecting an interactive and easy-to-navigate template is one of the main attributes of a website. After all, it represents a unique side of your brand which attracts customers, making them stay and frequently visit your site. This is where WordPress comes to play. It offers more than 9,000 themes, out of which 1,200 templates are eCommerce-focused.
With multiple options available, you can opt for a design that fits the requirements of building an eCommerce business website. Further, you can use designing tools like Divi, Beaver, and Elemantor to enhance the design of your eCommerce store.
---
Also Read: Difference Between Parent Theme & Child Theme In WordPress
---
➢
A Free and User-Friendly Platform
WordPress.org is an open-source content management system that enables you to create a free account after running the installed ZIP file on your device. It is entirely a self-hosted software wherein you can establish your theme, integrate plugins, and add a product catalog.
Another advantage of WordPress is that it is equally easy to use since there is no requirement for coding. You can manage your payments, inventory, monitor growth & sales, memberships, and more through the backend. At the same time, give an enjoyable shopping experience to your customers on the front end.
---
Also Read: The Complete Pre-Launch WordPress Website Checklist
---
➢
SEO Friendly
These days building a website is not just enough. If you want people to notice you and purchase from your online store, you must ensure that your site is SEO friendly. When your site is SEO friendly, you are likely to appear in the search results of Google and other search engines.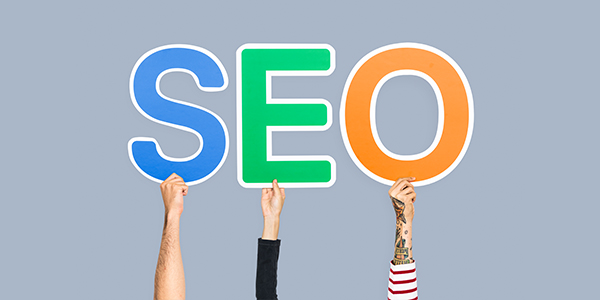 With WordPress, you can install best SEO plugins like Yoast SEO, SEOPress, All In One Seo Pack, and others to make your site SEO friendly. These plugins will help you drive potential buyers to your page. For instance, whenever a visitor searches for a product or service, you are likely to rank top in the search result if your website is optimized correctly.
---
Also Read: Best (Paid+Free) SEO Tools For The Best Performing Website
---
➢
Customized and Flexible
The current competitive market demands personalization. Delivering contextual customer experience is long gone. Every shopper expects to get a personalized experience when shopping online. They also expect to get the answers to their queries quickly, so you must ensure you have the right auto-attendant phone system for customer service.
According to New Epsilon research, 80% of customers are likely to repurchase from a brand providing a personalized experience. With these numbers, you might've understood how customization is the key to success.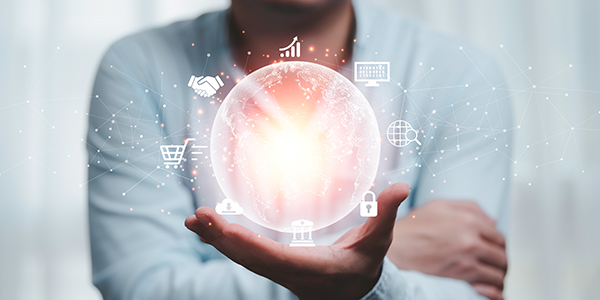 WordPress lets you customize your online store as you want. You can update themes and templates to give an appealing look to your storefront. Furthermore, you can also integrate different payment gateways, customize the product pages, upgrade content, etc., to elevate user experience.
➢
Highly Responsive
According to a report from Statista, 58.99% of global traffic is generated through mobile devices. While 61% of consumers say that they are more likely to purchase from mobile-friendly sites. Thus, having a responsive website for mobile & other devices is very crucial for your eCommerce business.
Thankfully, WordPress is responsive on almost every device, be it a tablet, PC, or mobile.
There are diverse options for eCommerce-oriented themes, however, some of them are not mobile-responsive. This is why it is recommended to install responsive plugins. Plugins will ensure that your WordPress provides a seamless performance across all devices.
➢
An Easy Inventory Management
Inventory and product management is one of the vital aspects of any eCommerce business. Keeping in check of your stock, delivery orders, logistics, etc helps you control your business efficiently.
The webstore – a feature created using WooCommerce allows you to manage your overall inventory. You can stay organized, control the status of the stock, manage individual products & variants, view status reports, and more.
➢
Accepts Multi-currency
Having a multi-currency eCommerce website is a great way to improve your conversion rate. Let's say when visitors have the option to pay in another currency, they are less likely to abandon the cart. Apart from attracting local customers, you can also expand the pool of potential buyers from different parts of the world.
In addition, you are also likely to gain customer retention and loyalty, and you can even customize the pricing for different markets. All these factors will lead to growing the potential of your business.
➢
Performance Analytics
Regardless of the nature and size of a business, performance analysis is a major factor for consistent growth. The data analytics will give you insight into which of your products/services are in high demand, what are your shortcomings, and assess your current market. There are many data rooms for which you can check data room pricing plans. It gives you an understanding of customer behavior & purchase patterns, etc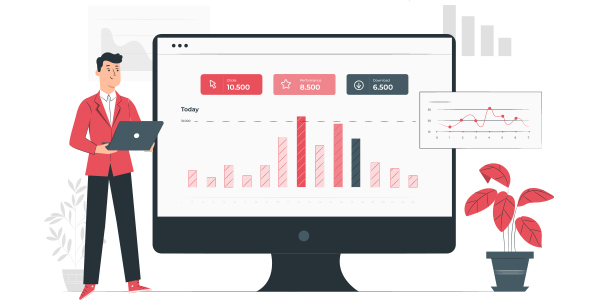 WooCommerce facilitates the users with an extension known as WooCommerce Google Analytics. This extension is an advanced tracking system that gives you an in-depth report of your user's activity and website traffic, including tracking of a user's interaction with the website, actions on the shopping cart, and transactions.
---
Also Read: WordPress.Com Vs WordPress.Org – What's The Difference?
---
Cons for eCommerce on WordPress
➢
Not Ecommerce Specific
The very first drawback of WordPress is that it is not specifically built for an eCommerce site. As mentioned earlier, this CMS platform was created for publishing blogs, but today it supports many other website types, including eCommerce.
Since WordPress is not eCommerce oriented, you have to install numerous plugins for additional features. While some plugins will be free, you might even have to pay a fee for a few.
Paying for additional plugins will surely cost some expense, but if you don't integrate features, you are likely to affect your overall revenue.
➢
Compatibility Issues
Installing multiple plugins is certainly a great way to ease up the flow of your business. However, managing them can be a struggle, especially when they are incompatible with the platform. This is where WordPress needs to catch up.
Managing some plugins on WordPress is very difficult, which is why hiring a skilled WordPress developer to resolve this issue would be the best solution. If you don't want to hire a resource, you can always settle for lower-quality plugins, but there are chances of impacting your business unfavorably.
---
Also Read: Ways To Optimize Your WordPress Website For Speed
---
➢
Data Vulnerability
Data protection is a matter of concern for every business around the world, especially for online businesses, as they might be susceptible to hacking, losing valuable information, and other cybersecurity issues. This is another issue with WordPress.
WordPress is an open-source platform, making it vulnerable to cyber-attacks. These attacks can waste your time, money, and energy, but above all, they can threaten your authority and reputation, particularly when your customers fall victim to them.
Here's a list of a few WordPress Security Issues You Should Know
Outdated Software
Malware
Phishing
SEO Spamming
Unauthorized Logins
Outdated Themes and Plugins
Currently, the WordPress security team has taken a proactive approach to third-party plugins for improving website security and site performance.
➢
Limited Support
When it comes to laying extensive support, WordPress does not provide a good support plugin.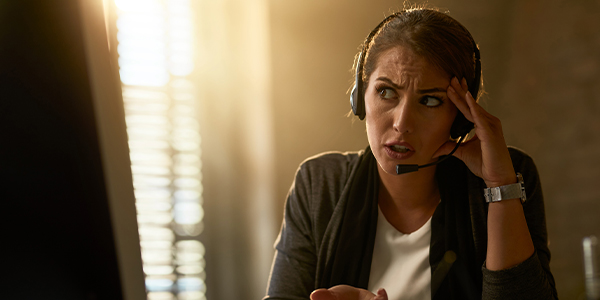 Users are recommended to install WooCommerce, as it seamlessly integrates with your eCommerce store. If things go south with your eCommerce store, you can easily raise a ticket and your issue will be resolved as soon as possible.
In case you don't want to install WooCommerce, you will need to connect with third-parties or experience WordPress developers to fix things.
➢
Dependant On WooCommerce
According to a report from W3Techs, WordPress has been the fastest growing platform for 12 years in a row. In fact, it has gained most of the websites on the Internet, increasing its numbers to 9.3% in 2021. All of these advancements are possible because of WooCommerce.
WooCommerce is the most popular and undoubtedly the most promising eCommerce plugin, and WordPress is dependent on it because it is highly flexible and functions effectively. Though WordPress is fast and easy to use, With WooCommerce, you get security and reliability, which builds a world-class eCommerce experience for you as well as your target audience.
➢
WooCommerce is Not Entirely Free
You might've heard or read that WooCommerce is free to use, but is it really free? When it comes to WooCommerce, there are a few costs that are required to be paid.
Even though WooCommerce is a free open-source plugin for WordPress, you will need to sign up for a web hosting company, might hire a web designer for the customizations, and additionally purchase the plugins to add functionality to your eCommerce store.
You also need to ensure, just like any other eCommerce CMS platform, WooCommerce charges a credit card processing fee. All in all, it's not an entirely free plugin.
➢
Unreliable Themes
A design of an eCommerce site is a significant factor to engage customers. You need to look out for options and choose the one that is attractive and at the same exhibits your brand's style. You also need to be careful of the themes that you use. Because some themes are not reliable and can cause risk to the data and security of your e-store.
Now that we have explained to you the pros and cons of WordPress. Let us answer a few questions asked by most people about WordPress.
---
Also Read: What Is A Child Page In WordPress & How To Create It?
---
What do Most People ask?
1. Is WordPress Free For eCommerce?
Yes. WordPress is a free, open-source platform that offers various themes for eCommerce. However, WooCommerce is not free, therefore you might not get all features in the same. You are required to pay for a plugin or theme fee to integrate additional eCommerce functionality into your WordPress Website.
2. Which eCommerce plugins are Best for WordPress?
Below are the 5 best eCommerce plugins that are equally compatible with WordPress
WooCommerce
Easy Digital Downloads
MemberPress
BigCommerce for WordPress
Shopify
3. Do Big eCommerce Companies Use WordPress?
Yes, absolutely! Walmart, IKEA, Target, and Samsung are a few big eCommerce companies that leverage the power of WordPress.
4. Do Fortune 500 Companies Use WordPress?
Yes certainly! Sony, Microsoft, Target, UPS, The Walt Disney Company, Tesoro, Xerox, and Best Buy are some big brands from the fortune 500 lists using WordPress.
Parting Thoughts
Lastly, we would like to recommend that using WordPress for eCommerceis an excellent choice. If Fortune 500 companies are using WordPress, it shows the potential that this CMS platform has.
Although, you need to be mindful of certain aspects website, like integrating plugins, choosing engaging themes, and making sure that it is user-friendly. By incorporating these elements, you are sure to create a dynamic eCommerce website.