Millions of Websites run on WordPress these days and that makes WordPress very popular but at the same time, very vulnerable. Since it is a very popular platform, hackers are also highly interested in attacking WordPress websites and stealing data. Though WordPress is a pretty secure platform, a chance of error can be anywhere. And that small chance can cause big damage to your website and reputation.
An average website is attacked 44 times per day by hackers, whether it is WordPress or not. And what makes WordPress sites vulnerable is generally the use of third-party addons or plugins or the use of external themes. But can you stop using any third-party addon or plugin or theme for your site? It's pretty difficult to manage a site without the use of any external addon, plugin, or theme especially when you are running a big business or aiming big with your website.
So what you can do to stay secure is to add a security plugin for your site. We have a listed few security plugins (free+paid) to make your job easy.
---
Also Read: 22 Best Plugins For WordPress In 2022
---
Best Free Security Plugins to use
1. WordFence
With more than 3 million active installations, WordFence is a very secure, reliable, and strong solution for your website's security.
Key Features:
Web application firewall to identify and block malware.
Block requests with malicious content.
Limited log-in attempt to keep you secured from brute-force attack.
Real-time traffic also shows hacking attempts on your website.
2-factor authentication with the secure remote system.
2. Sucuri
Sucuri is a widely preferred security plugin for WordPress and non-WordPress websites because of its features and reliability. Currently, it has more than 8 lakh active installations. For better security, use Sucuri with WordFence or iThemes plugin.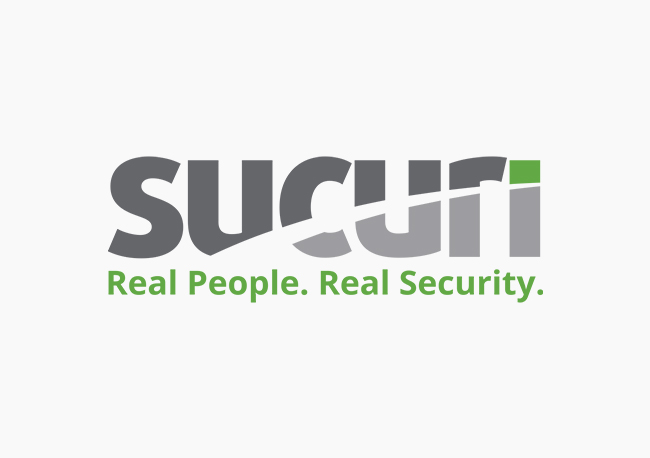 Key Features:
Remote Malware Scan.
In case of malware detection, it cleans your site for free.
Provides you notifications when something goes wrong with your site.
Firewall protection to secure you from brute force attacks.
Very effective security hardening.
Protect you from DDoS attacks.
---
Also Read: Best Practices To Secure Your Website
---
3. iThemes Security
With an average user rating of 4.5/5, iThemes is probably one of the best security plugins you can have for your website. It currently has more than 1 million active installations.
Key Features:
Backup feature to recover the lost database.
Instantly reports any issue and fixes it.
Instant email notification in case of an attack or change in a file.
Keeps a check on password strength and re-enforce strong passwords.
In case of any suspicious activity detection, it locks the site to protect it from further attacks.
---
Also Read: Difference Between Parent Theme & Child Theme In WordPress
---
4. All in One WP Security and Firewall
With a very user-friendly user interface, this plugin is easy to use for everyone. Due to its key security features, it is widely preferred by users and currently has more than 9 lakh active installations.
Key Features:
Firewall protection to prevent hot-linking of website images and from fake bots.
Login lockdown to prevent the website from brute force attack.
Helps you create strong passwords to enhance security.
IP filtering helps you block specific users and locations.
Scanner for malicious content and platform.
---
Also Read: 6 Best SEO Plugins For WordPress
---
Best Paid Security Plugins to Use
1. Sucuri Premium
Though Sucuri provides a lot of security features for free, its premium version is the real treat for website owners. We have already discussed the key features Sucuri provides, but let's have a look at additional features in its premium version:
Key Features:
Customer Service Channel
More Frequent and Regular Scans
Enhanced Protection.
Best WordPress firewall protection.
2. iThemes Pro
iThemes enhances its security in the pro version by adding some extra key features. Let's have a look at them.
Key Features:
Supports 2 websites.
One year of plugin updates.
2-factor authentication.
Real-time WordPress Security dashboard.
Password Expiration and refuse compromised password.
---
Also Read: Ways To Optimize Your WordPress Website For Speed
---
3. WordFence Premium
As discussed, WordFence is a great security plugin but its premium version helps you stay more secure with its additional key features.
Key Features:
Country and geographical location blocking
Advanced Comment Spam Filter
Frequent Scans
Cell-phone sign in
Premium Customer Care Support
4. Jetpack Pro
Though Jetpack Security offers some of its features for free also, its Premium version is the one you would probably look for. With more than 5 million active installations, Jetpack is quite popular in business.
Key Features:
Automated malware scanning and automatic security fixes.
Google Analytics Integration.
Downtime monitoring to know if your site is facing downtime.
Unlimited image, video hosting.
Real-time backup.
Protection against Brute-force attack.
Protection against spam.
---
Also Read: Ways To Backup A WordPress Website Without A Plugin.
---
5. MalCare Premium
Of course, you can enjoy a few features of MalCare for free, but its premium is the real care from malware.
Key Features:
Real-time firewall protection.
A cloud-based plugin that doesn't slow down your website.
Instant malware removal.
Bot protection and Uptime Monitoring.
Automatic scans and daily Backups.
---
Also Read: Top 5 Reasons Business Owners Need Website Backup
---
Conclusion
Though a lot of companies offer free security tools for WordPress sites, they hold their premium features for their paid plans.
Which security plugin you should buy?
Well, all the plugins mentioned above are widely used and are providing a high level of security for your website. You can choose any of the above. Though there might be a slight difference in their features, check that and choose the one which fits your need the best.
---
Also Read: Difference Between Shared Hosting And WordPress Hosting
---
Should I buy the Premium version or use the free version?
The simple answer is "it depends on your needs and resources you can spend." Obviously, the premium version of every plugin offers some additional key features that ultimately enhance your website's security but it also costs something which might be a point of concern for beginners or for small-scale businesses.
If you are running a big business or company, need advanced protection, and can spend quite some amount on the security of your website, you should go for the premium version. But if your website is small or with lesser elements, and you do not have a budget to spend on security, a free security plugin will also do a very effective job for you.
So go now, add a security plugin for your site, because someone out there is planning to attack it. So, go and respond to them with the best of the defense!