Blogs and websites are two of the most vital yet misinterpreted subjects on the internet today. Often many web users confuse these two because they are generally built on the same software, providing specific and relevant information regarding a topic.
But don't worry! We are here to solve the common misconceptions and show you the difference between a blog and a website.
Blog VS Website: Let's Unlock The Mystery!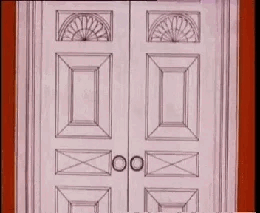 ➢ What Is A Blog?
The definition of a blog states that it is an online journal that displays information in a sequence. All the latest blogs are displayed on top based on their publication date.
Blogs can be posted on a company's websites or third-party sites. Syndicating existing blogs on different sites such as LinkedIn, Medium, and more is also a fantastic alternative. Bloggers can even create their own blogging website to post their assertions through blog content.
➢ Types Of Blogs
Around 600 million blogs are available on the internet today, making it difficult to determine the types of blogs. However, we have narrowed down the 10 most prevalent types of blogs that most writers choose –
★ Food Blogs
★ Travel Blogs
★ Technology Blogs
★ Health & Fitness Blogs
★ Fashion & Beauty Blogs
★ Personal Blogs
★ Business Blogs
★ Sports Blogs
★ News Blogs
★ Movie Blogs
★ Political Blogs
➢ History Of Blogs
When, Where, and How They Came Into Existence:
Blogs are an integral part of today's generation. Many users surf the internet to read them, obtain knowledge & information, learn new things, gain inspiration to form a piece of content, accomplish a task, and for their interests and hobbies.
But do you know when blogs actually came into existence? The history of blogs takes us back to the middle 90s when writers and publishers used to portray their thought processes and ideas on personal web pages.
Then entered the term 'weblog.' in the later part of the 90s, now referred to as a blog.
Today numerous AI tools, plagiarism, SEO, editing, and grammar-based tools support scaling the quality of the content. These tools are not only used by writers, authors, editors, and strategists but also by digital marketing managers, executives, students, and other individuals.
---
Also Read: A Complete SEO Strategy Guide For New Websites
---
➢ Are Blogs Relevant In 2023?
Blogs are pertinent even in 2023 and will continue to flourish in the coming years. You need to go hand in conjunction with the trends, Google's algorithm, develop content by understanding and interacting with your audience. You will be positioned at the top of SEO if you publish relatable, quirky, and quality content with an effective content strategy and structure.
➢ How Do Blogs Generate Revenue?
There are multiple ways to make money through writing blogs, such as –
Coaching
Freelancing
Offering ad space on your blogging site or page
Affiliate marketing
Subscriptions
Sponsored Posts
It's never too late to monetize through your skills, knowledge, and experience. And what's better than using one of these ways?
You can earn big bucks by running ads on your blogging platform. Advertisers pay generous money for their products/services/business exposure. Affiliate marketing is also an excellent way where you have to include a link to a particular product or service in your content to promote it.
Besides the above, you can also write freelance content for companies & marketing firms. Charging a subscription fee from your active community of readers is another way to make money. Usually, the fee is fixed and works by collecting a membership or subscription fee from your daily readers.
Monetizing via coaching can help you earn great profits. It is a cost-effective method where you need to record videos, download ebooks and create other self-guided materials to give the freedom of learning at your own pace to interested writers, students, and audiences.
---
Also Read: 8 Best Ways To Make Money With WordPress
---
➢ Examples Of Successful Blogs
Below, we have pinned down the top 5 blogs you must know in 2023.
1. Hubspot
Hubspot is a Saas-based CRM platform that earned the highest traffic across various niches throughout the globe. It was founded by Brian Halligan & Dharmesh Shah in the year 2005 with the goal of helping businesses in nailing inbound marketing.
Their blogging style depicts in-depth and authentic research. Plus, their drafted content is well-structured, authoritative and stimulates user engagement.
2. Shopify
Shopify is one of the biggest eCommerce platforms allowing businesses to build an online store and make a streamlined revenue stream. Over the years, this eCommerce platform has become a useful resource for readers apart from the ones using the platform.
The best part of the blogs on the platform is that it offers practical advice and share personal stories, which is why many users enjoy reading them.
3. Social Media Examiner
Michael Stelzner established Social Media Examiner to issue daily magazines, publish blogs, and communicate through weekly podcasts on how entrepreneurs and legacy businesses can leverage social media channels on their platform, which is SocialMediaExaminer.com.
This US-based company talks about trends, best practices, and industry reports on social media. Their content shows originality in a unique yet practical way.
4. Copyblogger
Copyblogger should be at the top of your list if you aim to become a pro writer. This is one of the leading and oldest online resources, with countless tools and articles that help aspiring writers gain useful insights on blogging and how they can make big bucks.
Copyblogger teaches powerful copywriting skills, and you get access to free and valuable resources to make you succeed in your blogging career.
5. Cup of Jo
Cup of Jo is a daily lifestyle site that is perfect for people interested in fashion. Food, interior design, relationship, style, and other lifestyle blogs are all rolled up on the site. Joanna Goddard has beautifully exhibited a life surrounding personal interests.
Her work is easy to read and provides effortless navigation. Her blogs are a true example of passion. It is very evident that all her thoughts are from her heart.
➔ Can A Blog Be Called As A Website?
Technically speaking, blogs can be referred to as a website after all blog content is published on a website. One of the significant differences between them is that a blog is uploaded at regular intervals, and a website is updated or revamped based on the needs.
➔ How To Identify A Blogging Website?
The most common and obvious way to identify a blogging website is by reading the domain name. Many official sites have used the word 'blog' in their domain names and TLD extensions. Besides that, you can recognize the nature of a blog by its structure and chronological order.
For example – a blog has a title, introduction, body, and conclusion. It may have infographics, subheadings, CTA, table of contents, links, and pointers.
You can also find blogs by searching on Google. For instance – a blog on how to organize a small home. You can find blogs through different blogging websites on the internet, such as Medium, Tumblr, wordpress.org, ghost, and Blogger.
➢ Can You Post A Blog Without Having Your Website?
Yes, you can! If you are just starting, posting blogs on social media platforms such as Medium, LinkedIn, Quora, Blogger, Tumblr, and more is an excellent choice. These recommendations are free and easy to navigate.
For building a professional career and monetizing from your skills and knowledge, we suggest building an appropriate blog site by connecting with a reliable hosting provider. Get a hosting service, buy a domain name, and build your site on platforms like WordPress, Joomla, Weebly, Wix, and more with an intuitive and attractive layout.
Once your website is all set, start posting blogs on the topics of your interests and promote them to your targeted audience. Share the links of your blogs on Social Media, post articles regularly, build your network and comment on related blogs, and give responses on Quora.
You can even reach out to influencers, post blogs on third party sites, invest in paid marketing, and utilize email marketing.
This was our take on explaining blogs, their types, and references to successful blogs. We will now illustrate what a website is and other aspects covering the subject.
---
Also Read: Do You Need Web Hosting With WordPress?
---
➢ What is a Website?
A website is a single domain interlinked with multiple pages owned by an organization or an individual entity. This hosted site allows the web owner to display content on web pages related to the services/products of a business. Apart from the text-based content, images and videos are also included in a website.
---
Also Read: What Is A Website Name?
---
➢ Types of Websites
Below is a list of the most widely-preferred website types on the internet today –
★ eCommerce websites
★ Business websites
★ Marketing websites
★ IT Websites
★ Event websites
★ Non-profit websites
★ Informational websites
★ Food websites
★ Entertainment websites
★ News websites
★ Government websites
★ Educational websites
★ Blogging websites
Websites are a broad category with different types; these were a few examples of the same.
➢ History Of Websites
When, Where, and How They Came Into Existence:
The history of websites takes place in 1989 when a British scientist – Tim Berners Lee, invented WWW (World Wide Web). The concept originated at CERN in Switzerland. Soon after, he brought HTML (HyperText Markup Language), URL (Uniform Resource Locator Locator), and HTTP (HyperText Transfer Protocol).
In the following year, 1991, he hosted his first website on the server and on the internet for people to find it. Fast forward to today, www. has built its foundation around the globe. There are numerous popular sites like Google Search, YouTube, Facebook, Twitter, Instagram, Wikipedia, Yahoo, Amazon, Pinterest, and many more that web users frequently visit.
➢ Why Are Websites Important?
The primary role of a website is to showcase relevant, insightful, and helpful content related to the products/services of a business. The information mentioned should be user-centric, which solves the purpose of a user.
➢ Difference Between A Blog And A Website
➔ Blogs
★ Blogs are frequently posted on a site to encourage users to read and disperse information on different subjects. 
★ Blogs can be personal and informal, demonstrating your ideas and opinions.
★ Blogging sites are developed on CMS platforms like WordPress, Magento, Wix, Joomla, and more. 
★ Blogs are posted in chronological order. The newest appear first.
★ Blogs can be a part of a website or a website itself. 
★ Bloggers can include a subscription corner and charge fees to generate revenue.
★ The writer's name and the posting date are generally mentioned at the end of the blog. 
★ Blogs are written with inspiration and references. 
★ Blogs can be published in different bite-sized chunks to consume content. For example – take it as social media accounts having multiple different posts. 
➔ Websites
★ Website content is updated based on the requirements. It showcases the company's information, services, and products. 
★ Website content is formal, exhibiting professionalism. 
★ Websites are built on technologies like HTML, PHP, Javascript, Angular Js, ROR, Django, and ASP.NET. 
★ The structure of a website depends on the requirements of a business.
★ Websites cannot be a part of a blog. 
★ Websites do not have a comment section. 
★ Business owners can monetize through the traffic and leads generated from a website. 
★ Websites do not display the name of the writer. 
★ The content is drafted through existing information about the company, products, or services. 
★ Websites have multiple pages showcasing different pieces of information. 
---
Also Read: Best Content Management System Platform Optimized For SEO
---
What Is the Difference Between Websites and Blogs
When It Comes To Content?
➔ Blogs
★ The content is usually long and informative, including images, descriptions, videos, alternative texts, podcasts, interlinking of other resources, and social media.  
★ The tonality is informal, where you can express your perspective concerning a subject of interest. You can use quirky words, phrases, and idioms to make the content appear cool, attractive, and relatable. 
★ Blogs can be written in the first, second, or third person. You can showcase your point of view that is in the best interest of your readers. 
➔ Websites
★ Website content is straightforward and relatively short, sharing information and promoting services and products of a company. 
★ The tone of the content is formal, and the choice of words are fancy yet easy to understand. 
Websites content is generally curated in the first person, but there can be expectations on some website content.
Blog VS Website: Which One Is Better For You!
Should I create a blog or website?Many are baffled by choices as both alternatives are equally excellent when starting something of your own. Are you still looking for the answer to this question? Stop right there! The answer to this question!
You need to ask yourself certain questions, such as –
Do you want to start blogging because of hobbies or interests? Blogging is for you!
Do you plan to earn revenue through blogging? Start blogging.
Are you planning to sell products or expand your business online? Get a website.
Do you want to create brand awareness for your business? Build a website.
Want to get more customers in your offline and online business? Website is the perfect option for you!
Want to Educate your target audience for your business? Start Blogging.
If you have an answer to this question, you are sorted. But if not, that's okay too! Take your time, gain more information, and choose what's right for you. Even though both the website and blog have unique features but choose the platform based on the goal you plan to achieve.
How To Start A Blog?
Let's find out, How you can start a blog:
#Step 1 – Choose A Blog Name And Niche
For starters, choose a simple and easy to understand that represents the identity of the general topics you will be writing about. Pick a niche before selecting the name of your blogging site. It can be anything entertainment, fashion, food, or any other blog you think you will nail.
#Step 2 – Get A Hosting Platform
If you don't know anything about web hosting, you can read our blog – web hosting guide for beginners. The blog will give you all the details about the types of hosting platforms and how to find a reliable hosting service for your needs.
---
Also Read: How Does Server Location Have An Impact On Your Website SEO?
---
#Step 3 – Choose A Blogging Platform
There are countless CMS platforms out there for blogging. Each platform provides seamless navigation from WordPress to Joomla and Wix. If we had to recommend an alternative, it would be WordPress. This CMS platform is free and perfect for beginners. You can even buy a paid version. It is much more flexible with better features and themes. Along with this, There are many benefits of using WordPress for your website.
#Step 4 – Draft And Upload Your First Piece Of Work
Finally, it's time to show the world how great of a writer you are! Find a topic you want to discuss and draft content on the same. Once your content is crafted, give it a quick scan to remove the errors and upload it on your site.
#Step 5 – Promote Your Blog
Your blog is now live! Seeing this notification feels great, right? But do you know what's more amazing? People reading and appreciating your work. For more people to see your blog, you must promote it on social media platforms. You even do guest blogging, upload the article on forums and message boards for bloggers, and use email newsletters to grow your reader base.
You can use email newsletters software for delivery in bulk to your readers. They also offer you analytics & more to know the performance of your email marketing.
---
Also Read: Bought A Domain Name. Now What?
---
How To Start A Website?
Let's find out, How you can start a website: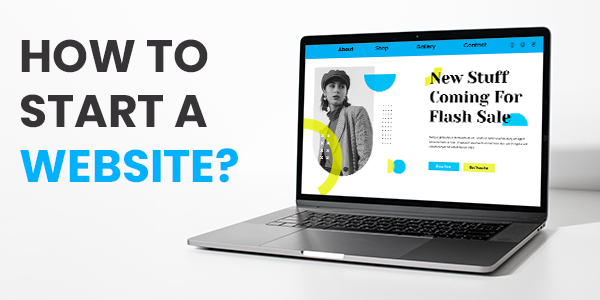 #Step 1 – Get A Domain Name, URL, And Hosting Services
Buy a domain name that is easy to remember, type, and read. It should not include hyphens, numerals, slang, or unfamiliar acronyms. Finally, get a domain extension (.com, .org, and .net are simple examples of it) to build a URL.
A trustworthy and reputed hosting provider offering several hosting benefits is also recommended. There are many things that businesses should know about web hosting for in-depth information about the domain and hosting
#Step 2 – Get An Email Address Showcasing Your Domain Name
Using free email services for beginners is not advised for the business. Your email address should end with the domain name. For instance – itservices@gmail.com. This is crucial for your people to learn about your business, and the most important point is that Domain email creates a professional impression.
#Step 3 – Creating Your Website
This step includes designing and developing your website. Look, and functionality are a website's two most paramount aspects, and you want it to be perfect for engaging your target audience. Make sure to choose an attractive and simple-to-navigate template. Apart from that, a well-defined structure and content are a must.
Your website should justify the requirements of your business, and at the same time, it should be user-centric. Before designing and developing your website, ask yourself what questions and information you will include on the site. Building a site on the latest technology is recommended, but if you are considering a CMS platform like WordPress, you don't have to worry about technology.
All you need to do is –
Update the advertising and special offers section
Add contact, business information, and social media channels
Mention pricing information, products, and services whenever there is a change
Upgrade the appearance of the website from time to time
#Step 4 – Launch Your Website
Congratulations! Your site is now ready. It's time for you to launch and make it accessible to people. Generally, the release of a website takes an hour or so if the code of a website is ready.
---
Also Read: Cheapest Way To Start A Website
---
The Bottom Line
We hope this clears up the doubts and queries regarding the blog and website. No matter what platform you choose for your requirements, we advise you to map out a comprehensive marketing strategy to reach your target audience effortlessly.