Traveling is an investment in yourself, and, For some, traveling is a dream, while for others having a full-fledged travel website is! From IT to healthcare, almost every industry has digitized today. It's no surprise the travel industry is not leaving this digital revolution behind.
In 2021, the online travel market size crossed $433.2 billion, and the industry is expected to touch $690.71 by 2026. A large part of the industry's success can be credited to online websites. Statistics show that 64% of web users book their travel online.
Planning to create a travel agency website but don't know where to start? Stop concerning yourself and read below to discover the aspects you must consider to develop a site.
Before jumping to the pointers, initiate your online journey by identifying the type of online travel business.
Types Of Online Travel Websites
Let's have a look at the types of online travel websites:
Transportation Websites – This type of website refers to providing transportation services to people who search and book for buses, flights, trains, taxis, or other modes of transportation. Examples include Redbus and EaseMyTrip.
Accommodation Websites – This type of website is for people who want to book hotels, resorts, rental condos, or any other vacation rental for their staycation needs. Airbnb, Booking.com, Goibibo, and OYO rooms are examples of such websites.
Travel Review Websites – This website is for individuals who want to check the reviews of accommodation and transportation they plan to book for their trip. Generally, these websites list the ratings, reviews, and prices of different hotels and transport services to understand what's best for you. Tripadvisor and Expedia fall under this category.
Destination Guiding Websites – This category is for people who want to know the ins and outs of the destination they plan to visit. These sites include all the information, such as fun things to do, events, traveling tips, and so on. Lonely Planet, Localeur, and Travel + Leisure are a few such examples of this category.
Package/Tour Booking Sites – These sites offer pre-organized and pre-packaged tours, including services like transportation, accommodation, guided attractions, attending events, etc. MakeMyTrip, Cleartrip, Via, and Yatra offer these comprehensive packages and tours.
Travel Blog Sites – As the name suggests, these blogging sites are a platform where travelers share their travel stories, experience, attractions, and costs. So other travelers can know where they should visit and how much they need to spend. Tripoto, IndiTales, A Wandering Mind, Lonely Planet, TravelBlogger Buzz, etc., are examples of travel blogs.
As long as you have decided what kind of website you will use to run your online business, you are already halfway to starting an online travel agency. However, if you haven't determined the type, it's ok. Take your time, consider all the options, look for the pros and cons, and choose wisely.
Moving forward to our main question — How to start a travel website business?
---
Also Read: What Are The Benefits Of A Website For Small Businesses
---
Steps To Start A Travel Booking Website
Over time, we have noticed one common confusion among travel agency owners. They all are unaware of this one question — how to start an online travel business. To resolve the query for once and all, we have drafted this post giving insights into developing a travel website.
1. Market Research
Market And Audience Analysis
Competitor Analysis
Identify the Latest Trends And Demands
Tying Up With Partners
➢ Market And Audience Analysis
The initial requirement before kick-starting any work is research. Always remember research is the key to your success. A complete understanding of the market and your target audience gives you an edge against competitors.
Since you have already figured out the type of business you want to start, the next step is to gain a deeper understanding of your target market. You need to figure out how big your target market is and who your target audience is. You also need to identify the current trends in your market.
To determine your target audience, perform demographic segmentation like age, gender, location, language, booking patterns & preferences, interests, queries, etc.
For Example, We have checked the audience demographics of Make My Trip & Goibibo.
Analyzing your direct experience is great for identifying your target market and audience. You can reach your target audience and colleagues to survey a specific subject. This will give you better and more direct insights into your target audience.
You can also collect the data by relying on other sources such as social media, email marketing, online forums, etc.
➢ Competitor Analysis
As the name suggests, the next step in the research process is identifying everything about your competitors. This major step will help you outperform your competitors and become the industry's best.
Start by listing your potential competitors, and determine the services they offer. Check out their sales and marketing tactics, and see how they promote their services. 
Take note of the content marketing strategy, such as tonality, keyword usage, quality, etc. Look over their social media presence and, most importantly, conduct SWOT (Strengths, Weaknesses, Opportunities, and Threats) analysis to identify their strengths and unravel the areas of improvement of your brand.
---
Also Read: Cheapest Way To Start A Website
---
➢ Identify the Latest Trends And Demands
Discovering your industry's latest trends and demands is vital to gain a competitive advantage. This is also important to stay relevant in the market and among your audience.
Conduct research in your niche to discern the latest trends and market demands. Suppose you have a transportation agency; you must keep an eye on the market to determine the preferred medium for travelers. Research can also be conducted through surveys, online forums, and analytics tools.
Observe social networking sites to learn about emerging trends. You can identify your customers' preferences by simply keeping tabs on social media. Another substantial asset for your research would be following industry leaders. They can be bloggers, journalists, analysts, etc.
Attending trade shows and conferences is also recommended to gain knowledge of industry trends.
➢ Tying Up With Partners
Your business can benefit enormously by partnering with the right sources. Forging mutually beneficial partnerships can increase travel booking, which is a great sign of a business. Besides enhancing the local economy, business partnerships also help create a tourist-friendly environment, leading to increased credibility and growth in the business.
Multiple types of partnerships are included in the travel industry, which can be fostered based on the niche of your business. Supposedly your website is about providing accommodation to travelers; Tying up with hotels, resorts, vacation rentals, lodges, hostels, and so on will benefit you.
On the contrary, if your website is about transportation, tying up with travel agents would be your ideal partner.
Besides these two, you can also partner with local cafes and restaurants to offer discounts and offers upon coupons. These are also great ways to market your business. Partnering with influencers, travel content creators, and bloggers are fantastic for enhancing your visibility among travelers.
Finally, tourist operators and guides are wonderful for business websites offering comprehensive travel packages.
Mind you, all these partnerships are established based on your niche and goals.
2. Build a Business Roadmap
Plan For Capital Investment
Think For Funding Resources
Plan For Hiring Resources
Prepare a Marketing Strategy
Know About Tourism Law
➢ Plan For Capital Investment
Regardless of what you start, sketching a roadmap indicates your milestones. When developing a travel website, your second main concern should be the budget. Ask yourself what your budget is and how much you are willing to spend.
We wish to draw your attention by saying that the capital investment won't be limited to the website. Many other factors, such as marketing, spending on resources, business cards, and so on, will affect the cost.
You must determine what you need and how much you will spend to plan an overall budget.
➢ Think For Funding Resources
Once you map out your expenditure list, you must decide on your funding resources. Funding sources are quick and reliable ways to obtain capital for your business. Generally, self-funding, lending capital from friends and family, sharing equity with investors, and taking loans from banks are a few funding sources.
However, it is important to consider the business's size, goals, financial needs, and the pros and cons of each source to opt for the best funding alternative for your business. You also can take advice from professionals in the field for successful decision-making.
---
Also Read: How To Set A Budget For Your Business Website Development
---
➢ Plan For Hiring Resources
A valuable workforce is crucial to run a successful business. However, you cannot recruit anyone. You need to hire resources that add value to your business. Since you own a travel business, hiring IT professionals or project managers won't do any good to you.
Ensure the talents you hire are related to your industry and have relevant experience in the same. Besides identifying the right talents, the quantity of resources also matters. Hiring too many people can be a waste of time and money, and hiring few resources will lead to unattainable goals. Hence, plan the resources based on your requirements.
Figure out how many travel agents you will need. Do you want an in-house team, freelancers, or dedicated resources from a company?
➢ Prepare a Marketing Strategy
Marketing is a must for any business. This strategy requires a handsome investment, but it can generate effective results that can create brand awareness and attain a specific business goal.
Marketing does not alone mean promoting your business on social media. Develop a full-fledged marketing strategy highlighting your specific goal and preferred marketing channels, such as Instagram or Facebook.
Besides these channels, promoting your business through ads is also an excellent idea. You can promote your business on Google, Facebook, Instagram, and other platforms.
Remember to leverage the right medium and channels to promote your business. Inappropriate choices can waste resources, money, time, and energy.
➢ Know About Tourism Law
Yes, like any other industry or sector, the tourism industry has its set of laws that must be regulated for the unhampered growth of online and offline businesses.
The travel and hospitality industry is governed by a list of laws such as —
Environmental laws
Monumental laws
Protection of tourists and their health laws
Business and commerce laws
Industrial and labor laws
Social and welfare laws
license applicable in hotel liquor laws
Foreign tourist laws
Transportation laws
Criminal activities laws.
There are numerous laws and sections under each category. You have to pay attention, complete the legal formalities of obtaining necessary licenses & permits and follow them to navigate your business affair swiftly.
You must also apply for other general licenses, register your business with the name and logo, and apply for a federal Tax ID number. Below is an example of a real license.
Always remember the regulations can differ based on the country. Supposedly, Indian tourism laws will differ from other international countries' because tourism in India falls under the Ministry of Tourism and multiple state-level divisions.
No matter what country you do business in, it is important to be attentive to the specific country's regulations for safeguarding yourself and your business from legal issues.
3. Developing A Website
Think of a Domain Name
Purchase Your Web Hosting
Plan For Design And Development
Integration Of Search Feature and Booking System
Integration Of Filters
Integration Of Payment Gateways
Integration Of ERP Software
Maps Integration
Responsive And Mobile Friendly Design
Structured Navigation
Informative Pages
SEO Optimization
➢ Think of a Domain Name
Before the development process, determining the domain name for your website's name is crucial. Domain name refers to crafting a unique name that will appear on your website.
Let us also tell you that thinking of a creative domain name is not a piece of cake. You have to follow certain practices to ensure a perfect domain. Your domain name should be easy to type, remember, and read.
Always keep it short, somewhere between 3-6 words. Highlight your industry or area of expertise, and research to confirm if other brands/businesses are registered under a similar domain name.
---
Also Read: What To Do When Your Domain Name Is Taken?
---
Here's what you must avoid when crafting & registering a domain name —
Say no to numerals and hyphens,
A big no to using hard or clever words
Try avoiding homophones such as write/right and break/brake
Avoiding these things will help you create a remarkable site name associated with your business.
---
Also Read: Bought A Domain Name. Now What?
---
➢ Purchase Your Web Hosting
We cannot stress enough how important it is to choose a reliable hosting provider offering requirements and pricing based on your needs. A robust website with high-end security is still susceptible to online threats if not hosted on the right platform.
An unreliable hosting provider cannot only put your website at risk but also impact your website's performance and responsive ability, disturbing the user experience.
To avoid such circumstances, you know what to do. That's right. Choose a reliable hosting provider. However, choosing a trustworthy hosting provider is not enough. You also have to look for other factors, such as the services and benefits tagging along with it.
You have to check for hosting storage space, backup services, flexibility, integration of other domains and CMS platforms, and data security. Besides this, heed attention to the uptime. A provider should atleast offer 90% of uptime to ensure a quick turnaround time for the site.
Also, see the monthly traffic limit because your site might lose numerous visitors if it is not parallel to your requirements. Look out for support services, whether or not they are quick and reliable. Check out if they offer any extra benefits and additional discounts on the services
---
Also Read: How To Host A Website In Simple Steps
---
➢ Plan For Design And Development
We guess you have been waiting a while to reach this stage. The most awaited and concerned topic of discussion is web design and development. Let us clear from the beginning that the journey doesn't end here. This stage is merely the start. Numerous aspects lie ahead after these aspects.
Coming back to our subject. This stage requires creative and technical considerations to develop an out-of-box website. You have to hire a web development company to create an outstanding website.
When designing, look for an intuitive, compelling, and easy-to-navigate template. Visitors should feel good when visiting your site, not only in appearance but also when scrolling.
The placement of images, CTA, content, and other aspects should be well-structured and provides clear readability. The buttons should have optimal size and spacing to be clicked effortlessly.

Most importantly, your logo should be unique, simple, and appealing with bold colors like red, green, yellow, etc. The color of your site should maintain consistency and cohesion with the colors of your logo.
Keep your website simple and compelling with high-quality visuals. Avoid swamping it with too many visuals, content, infographics, and other vectors. Ensure it looks clean, professional, and aesthetically pleasing.
As for the development, it should be on native and powerful technology. Coding should be accurate, well-structured, consistent, and easy to read & understand. Ensure it is up to industry standards and validated by tools like W3C and the W3C CSS.
It should have clear and detailed names of HTML classes, CSS selectors, and JavaScript variables. The code should use semantic HTML tags defining the right sections and tags. All these techniques will ensure easy readability.
Don't forget to optimize the code for performance. Testing should be thorough on various platforms and browsers.
---
Also Read: How Can You Make A Website Look More Professional?
---
➢ Professional And Quality Images
Many web owners prioritize content over visuals, believing users don't notice them on a website. However, that's not true. Data says visuals appeal more to humans than text. It is believed visuals help in comprehending the text quickly and easily.
Moreover, visuals tend to have a lasting impression. Their impact can even evoke emotions as their perceived more quickly than words leading to better audience engagement.
On top of that, high-resolution, quality visuals can prompt a customer to book from your site. For instance, upon booking a hotel in Goa, users would like to see the property pictures from every angle. Travelers are more inclined to book a hotel with high-quality visuals. On the other hand, low-quality visuals lead to website abandonment.
Hence it is important to focus on the visuals of your site to ensure that it triggers a buyer into making a purchase.
---
Also Read: Website Optimization Tips To Increase Website Performance
---
➢ Integration Of Search Feature and Booking System
Every website is incomplete without good features. For creating, managing, and providing a seamless user experience, your site needs a search feature and booking system that allows users to search and book hotels, flights, and transportation services for their trip to a specific destination.

Ensure to integrate of search and booking features with filters so users can compare and get specific to their search needs. You also need to take care of the processing. The search feature should list immediate results, and the booking system should have a seamless checkout process with fewer steps.
➢ Integration Of Filters
When it comes to search, most web users look forward to an easy, quick, and reliable way to find things. One way to make this possible is by adding filters. Filtering allows users to browse bookings based on their preferences and parameters.
However, having filters on your site is not enough. The filters should load accurate and reliable results based on customer needs. You can include category-specific filters to find products in a particular category.
For instance, when a user searches for a flight from Ahmedabad to Mumbai, the search results will list all the flights. In contrast, users can see all the flight options when they apply a non-stop filter category.
You can use multiple filters on the website to give users the benefit of narrowing down the search. For instance, to find a non-stop flight from Indigo. Users can go to filters and select multiple filters to find the exact result of what they are looking for.
Multiple filters can be integrated into your website. However, these were the standard ones that almost every website has. Besides integrating filters, you also need to make a few considerations.
Place a filter bar above the page to show users which filters they selected. Doing so will notify or show users the filters they have chosen to find a product, and they will never get confused.
The filter option should also allow users to clear a single or all the filters for easy management and a quick start over.
The filter list should be curated with careful consideration. You cannot display anything or everything in the filters. The drop-down list should include timings, stops, pricing, Preferred company, and similar filters. Creating a long list can confuse users leading to poor experience and booking abandonment.
Always remember your site should not have filters based on reviews as this might not be the best or preferred information for users.
➢ Integration Of Payment Gateways
Despite the popularity of online payment methods, a few people still prefer to pay by cash. This is why we recommend you integrate multiple payment gateways into your website. Ensure your site provides pay-by-card (Debit, Credit, Master), UPI (google Pay, Razorpay), bank transfers, and cash. Your website should support local payment gateways for localities and international payment gateways for international bookers.
Ensure your site is flexible enough for future integration. There might be chances of you integrating other payment gateways in the future. Hence your site should provide seamless integration so you don't have to face trouble when integrating other payment gateways.
➢ Integration Of ERP Software
ERP stands for enterprise resource planning which is generally integrated with a website for managing daily operations such as accounting, procurement, project management, risk management, compliance, supply, and chain operations.
With the introduction, you might have an idea why an ERP system is crucial for your business. This one-stop management solution has fantastic features that help track expenses and plan itineraries. It addresses all the front and back-office operations that help run your business seamlessly.
You can manage all the activities of your business on this single platform. The system can automate everything from streamlining operations to enhancing productivity and managing travel finances, reducing your time and workload by 50 to 70%.
Further, the system can also track your business's overall performance, leading to better decision-making in inventory management, finances, and marketing. All in all, an ERP system can simplify operations and enhance user experience.
➢ Maps Integration
A travel website would be incomplete without a map, just like traveling without a map. If you have a traveling website or are planning to build one, it's vital to integrate Google Maps. We all know Google Maps helps people find a location. However, this can equally help your business.
Integrated Google Maps cannot only show the location of your office but also guide a user on their tour and find sites. Travelers can simply add their current location and the destination they are headed. The maps will automatically generate ways by fetching your current location.
Integrating a map is a sign of professionalism and shows that you truly care about your audience. If your site already has a Google Map, users don't have to use the application to find the location. Plus, this is a great tool for the personalizing experience. Maps can personalize suggestions based on users' location.
For instance, your current location is Manhattan; the maps will show all the nearby cafes and restaurants. It also gives traffic and transit updates. So you know which way to avoid when heading to a destination.
Google Maps also show personalized results based on a user's location, search history, and preferences. Travelers can bookmark their favorite nearby routes and plan to go routes.
➢ Responsive And Mobile Friendly Design
Always and always go for a mobile-first design. Following this approach helps in creating a better user experience. 60.67% of traffic on a website comes from mobile devices.
Billion of users prefer mobile as the first medium to search and book anything because this compact device is actively available to them. In easy terms, the device is handy for usage.
No user will face the hassle of turning on a big screen (laptop or PC) to make a search or book something if they have a mobile. Hence making your website adaptable to different screen sizes becomes paramount.
Design and develop a website that effortlessly responds and adapts to any screen. The accessibility of your website from a phone should be as seamless as from a PC or tablet. Users should not have any inconvenience when approaching or scrolling through your site.
The buttons and features should have an optimum size based on the screen. Meaning, it should be wide enough to be tapped easily by users. Don't forget to test your website on different screens to identify and solve potential errors. Finally, keep your website clean and easy to navigate with highly readable fonts.
➢ Structured Navigation
The structure of your site shows the organization and interconnection between the pages. If your site has multiple cluttered pages, users might not be able to find what they are looking for! According to statistics, 94% of internet users want an easy navigating website, as it is a useful element that allows them to search for information quickly and easily.
Before poor navigation becomes your weakness, address it and take necessary actions. Keep a clean and organized menu structure. List the user-relevant services and other pages at the top. Maintain a hierarchy of pages. The menu bar should display the top categories such as flights, hotels, accommodation, transportation services, attractions, etc.
Besides the primary service pages, your website should also have a home page, contact us, About Us, legal policy, privacy policy, cookies policy, and terms and conditions. These pages should be easily accessible for users to know more about you and your company.
➢ Informative Pages
Never include unnecessary content or pages on your site. It looks unprofessional and signals to Google that your site does not contain relevant information, negatively impacting rankings.
Limited pages are okay, but they should be informative and relevant to the site. As mentioned in the structured navigation, the site should have About Us, contact us, service, sitemap, and Policy pages. Besides following standard practice, you can include a blog, FAQ, review, and the latest news pages.
For example, If they are visiting any page for special attractions to visit. That page should contain an entire description of the place with an entire itinerary of the place. Also, an FAQs section should be added to clear every doubt of the user.
Example of Booking.com providing a description for special attractions on their website
The pages on your site should have all the details that users would want to read. It should add meaning to their search. For instance, if they are visiting the About Us page, it should have all the details about you, your company, staff members, the history of your company, and similarly relevant information.
If your pages do not add value to their search, the possibility of website abandonment increases, leading to a decrease in traffic and loss of business. Therefore, ensure each page of your site provides relevant and detailed information related to the subject.
➢ SEO Optimization
Online business is competitive. With so many industry experts and competitors, beating and staying ahead of them is not easy. You must put extraordinary efforts into earning enormous profits and achieving a desirable goal in your business.
SEO optimization is the best way to ensure your business thrives on the online market as it does offline. Unlike paid growth, herein, your site is supposed to rank organically. To do so, you must adhere to the best SEO practices, including on-page and off-page optimization.
Your content must have relevant keywords, a well-defined structure, quality content, and compelling descriptions. You also have to generate quality backlinks to boost your site's authority. Besides this, internal and external linking is a must for increasing your site's relevancy.
Since you run an offline and offline business, optimizing your site for local SEO is crucial to create brand awareness within your vicinity. It also ensures your business is easily accessible to people in your area or city.
Your site should be responsive with a quick turnaround time. The content should have geo-specific keywords to show your local audience that your services are near them. For instance, tours and travels company in India. Don't forget to optimize your Google my business listing.
Image and video optimization should also be considered for the SEO optimization of your site. Lastly, focus on technical aspects, such as user experience, page navigation, website security, speed, URL optimization, indexation, and schema markup.
---
Also Read: Best (Paid+Free) SEO Tools For The Best Performing Website
---
4. Content Creation
Craft Quality, Engaging, And Relevant Content
Draft Travel Guides, Reviews, And Blogs
Make Use of Video Content
Stay Up-To-Date
➢ Craft Quality, Engaging, And Relevant Content
We think the title is enough to describe what we are about to discuss. Content creation is one factor where many web owners lack behind, thinking it is not as vital as design, development, and SEO. But let us correct there by saying that content creation is equally important when developing a website.
Think beyond developing content. Your site should have meaningful and quality content that is engaging enough to increase user session time. The content should be factual and followed by customer persona. It should have zero errors, spelling, and punctuation mistakes.
Keep the formatting consistent with proper headings, titles, and subtitles. Don't forget keywords. There should be the right balance of keywords on the website for SEO with relevancy. Never link a broken or incomplete link in the content, as it shows your content is not good.
Include visuals to explain and support the meaning of your content. It is believed that visual appeals more than written content. Add a compelling, short, and clickbait CTA to encourage users to take action.
Lastly, don't promote your brand or services too much. Promotion is a fine touch, but too much of anything is not good.
---
Also Read: Best Content Management System Platform Optimized For SEO
---
➢ Draft Travel Guides, Reviews, And Blogs
Crafting travel guides, uploading reviews, and writing blogs are other user-interaction methods that are a must for your website. Travel guides on different tourist destinations and vacation spots can give information on the location that travelers might want to visit. It can also boost user experience and ensure travelers have a safe, positive, and fun itinerary.
Upon uploading reviews, visitors get to know about the experience previous travelers had with your services. Reviews improve trust among potential customers on your site, leading to increased bookings. Good reviews highlight and promote the reputation of your company.
Blogs are a great way to attract your target audience and new customers. Also, Blogs are great for improving SEO as well. Users and search engines prefer fresh, unique, and relevant content; one way to give them that is through blogs. Unlike website content, blogs can be posted and updated at regular intervals.
In fact, targeting long-tail keywords becomes relatively easier, which is generally difficult for website content.
Keeping your website alive with relevant and new content is beneficial for increasing traffic to your website and achieving a desired goal.
➢ Make Use of Video Content
Visuals do not mean images, infographics, or banners alone. Showcasing your services and company through video content is also a great way to talk about your brand. This strategy is a well-known and preferred form of marketing.
This strategy can be leveraged to educate users and increase engagement.
Suppose you want to promote your travel agency through video content;
How would you do it?
You can upload a travel guide, share travel tips, share clientele experiences, create destinations and attractions to visit, and numerous other compelling video content to attract users.
While you are at it, don't forget to add catchy tunes, clickbait CTA, and showcase offers & deals. The length of your video will depend on the content, its readability, what you want to display, and how you want to market it.
➢ Stay Up-To-Date
Fresh content on a website shows your website has the latest and relevant information that every user hopes to get. Unique content also helps in boosting SEO rankings. It signals Google that your site content is pertinent and reliable.
Update and post new articles from time to time, remove old and irrelevant posts, and replace old keywords with new ones. If there is a change in the information, update it immediately so people can never miss out on important updates.
Never disregard FAQs, About us, and privacy policy pages. Update it frequently to keep your site new and fresh.
5. Marketing And Promotion
Leverage Social Media
Networking & Collaboration
Email Marketing
Paid Marketing
Remarketing Strategy
➢ Leverage Social Media
Social media is one of the best ways to promote your business/brand in the market. Globally, 4.55 billion people use social media to entertain themselves and communicate with others. So, if you plan to promote your business through social media, do it immediately.
It is one of the most influential marketing strategies that puts your best foot forward. You can share the blogs on stories and hire influencers to promote your services on social media. You can create a comprehensive social media calendar exhibiting your services, festivals, occasions, offers, and numerous other things to post on social media.
You can upload interactive reels, videos and run ads to entertain and create brand awareness among your audience. It is all possible when you form an effective social media marketing strategy. You have to find your target audience and choose platforms for your promotion.
➢ Networking & Collaboration
It is only through the right connections that anything is possible, whether in reality or virtually. This is only attainable when you actively participate and exhibit mutual benefits.
Your brand can be promoted when you can build a network among peers on Instagram and other potential social networking sites. Networking opens up opportunities for collaboration which can be leveraged to promote your business effectively.
Networking does not alone mean online platforms. You also have to build a strong offline network to empower your business's growth. For instance, you can distribute pamphlets to a nearby cafe and ask them to hand them to customers.
Upon every closed lead through pamphlets, you can give an X percentage to the cafe. This is one example of network building and collaborating on mutual benefits.
➢ Email Marketing
Sending promotional emails is one of the most lucrative and effective ways of marketing. The chances of earning profits from email marketing are 4400%.
However, you need a relevant email list that helps attain the goal. Once you build an email list, the next step is to determine the type of email. You can send promotional, seasonal, personalized emails with offers, subscriptions for the newsletter, etc., to encourage users to spend on your services.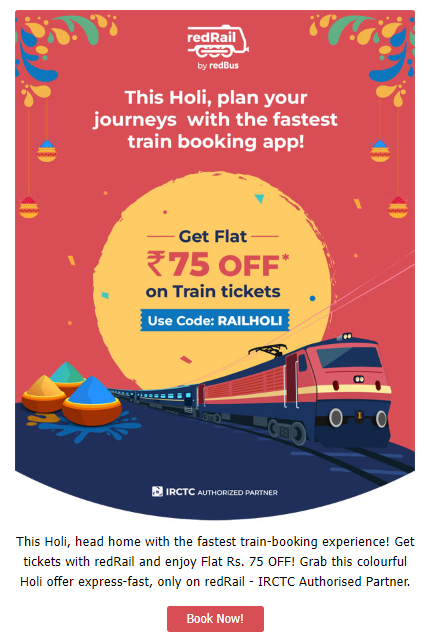 You also need to focus on adding a touch of personalization to your emails. Ensure the subject line is easy to comprehend yet compelling because they increase the opening rates by 10-14%.
Your emails should be mobile-friendly and be attentive to grammatical, spelling, and punctuation errors. Always form an email from the reader's perspective and read before sending it.
Finally, keep an eye out for growth. You must constantly check emails' opening and click rates to measure the performance of your campaign.
➢ Paid Marketing
If you expect to scale your business quickly and have sufficient capital to make it happen, paid marketing is for you!
Paid marketing can be labeled as a shortcut process toward growth. You can leverage ads as a marketing source and different platforms, such as Google, Instagram, Facebook, etc., as a medium to exhibit the best side of your business.
Paid marketing is a digital form of marketing used to achieve a desired goal in a short period, such as brand awareness, lead generation, boost traffic, etc.
You must identify your target market, audience, and platform for adverting. Upon selecting those, determine the type of advertisement based on your goal. For instance, you can use display or text advertisements for showcasing offers, deals, etc. Video ads are a great option for promoting your services or launching a new tourism offer.
Ensure the advertisement's content is compelling enough to stimulate the target audience to take action. Don't forget to add a clickbait CTA and monitor the performance to adjust the campaign and budget accordingly.
---
Also Read: How Is Ranking Different When Comparing PPC Vs SEO?
---
➢ Remarketing Strategy
This strategy is used for the target audience who missed out on your brand. For instance, some users fail to take action even after reaching the checkout process or filling out the contact form despite conducting the right promotional activities. This is when remarketing strategy comes into play.
The strategy rekindles the engagement with your targeted audience that has previously interacted with your brand. You can retarget such users by showing them ads related to the services they abandoned.
For instance – sending a reminder email to complete their booking process or emailing about exciting offers and deals on their preferred travel destinations.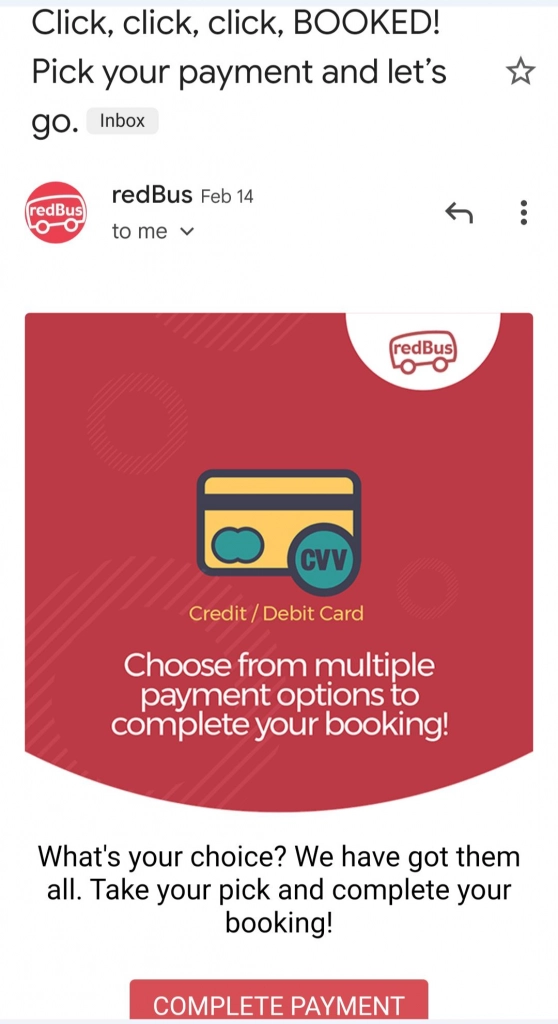 Showcasing customer service statistics and clientele testimonials are other best ways to re-engage and boost conversion. Finally, remarketing ads are also a great way to turn a hesitant prospect into a customer.
Always remember to build an impactful remarketing strategy that encourages the audience to reach out to your brand to complete their checkout journey
Final Words
A last piece of advice for forthcoming travel site owners is to keep your site optimized and up-to-date. Reaching the top is a bumpy ride, but once you reach there, it's nothing but the success achieved through persistence and patience. However, you have to keep them alive and constant to maintain the consistency of your growth and success.